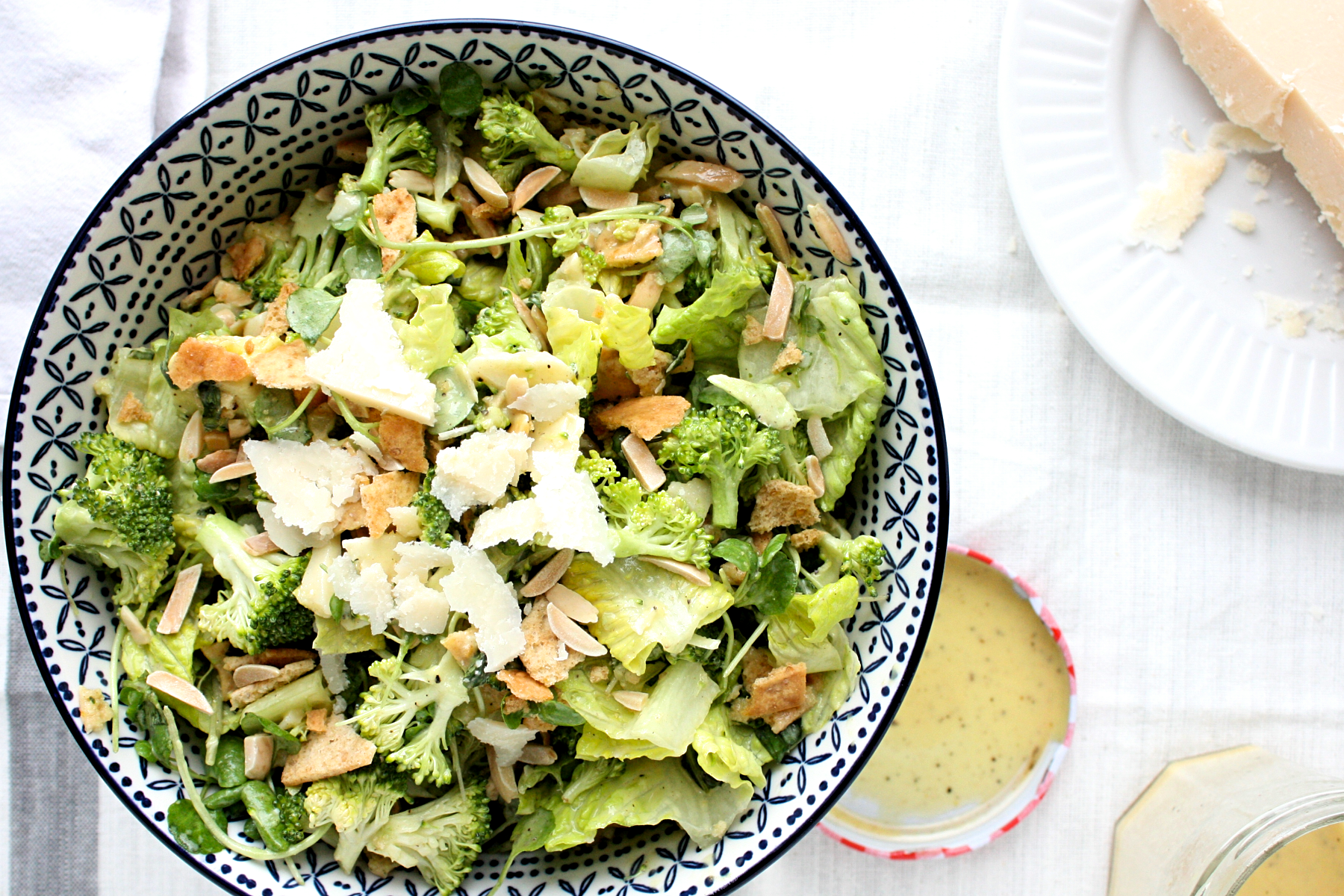 Spring is here (hooray!) and it feels so fitting to post this delicious fave green salad. I was inspired by the salads at Mandy's (a beautifully adorned—gourmet salad-focused restaurant here in Montreal that makes THE BEST salads…if you haven't been, go). Mandy's salads are loaded. There's nothing skimpy or dainty about them. Veggie packed and full of flavour. My go-to is the "FAVE" and this recipe is my twist on it.
Portion-wise, this is perfect for one (hungry salad loving human) or two if serving as a side dish. It's full of good healthy stuff (broccoli, avocado, basil, almonds) and satisfyingly crunchy. I could eat this all day, everyday.
I could also eat this yummy asian salad on a pretty regular basis.

Servings

1

as a main or 2 as a side
Servings

1

as a main or 2 as a side
In a large mixing bowl, toss salad ingredients.

In a small mason jar, combine dressing ingredients. Shake until smooth.

Pour dressing over salad and toss until well-coated. Enjoy!