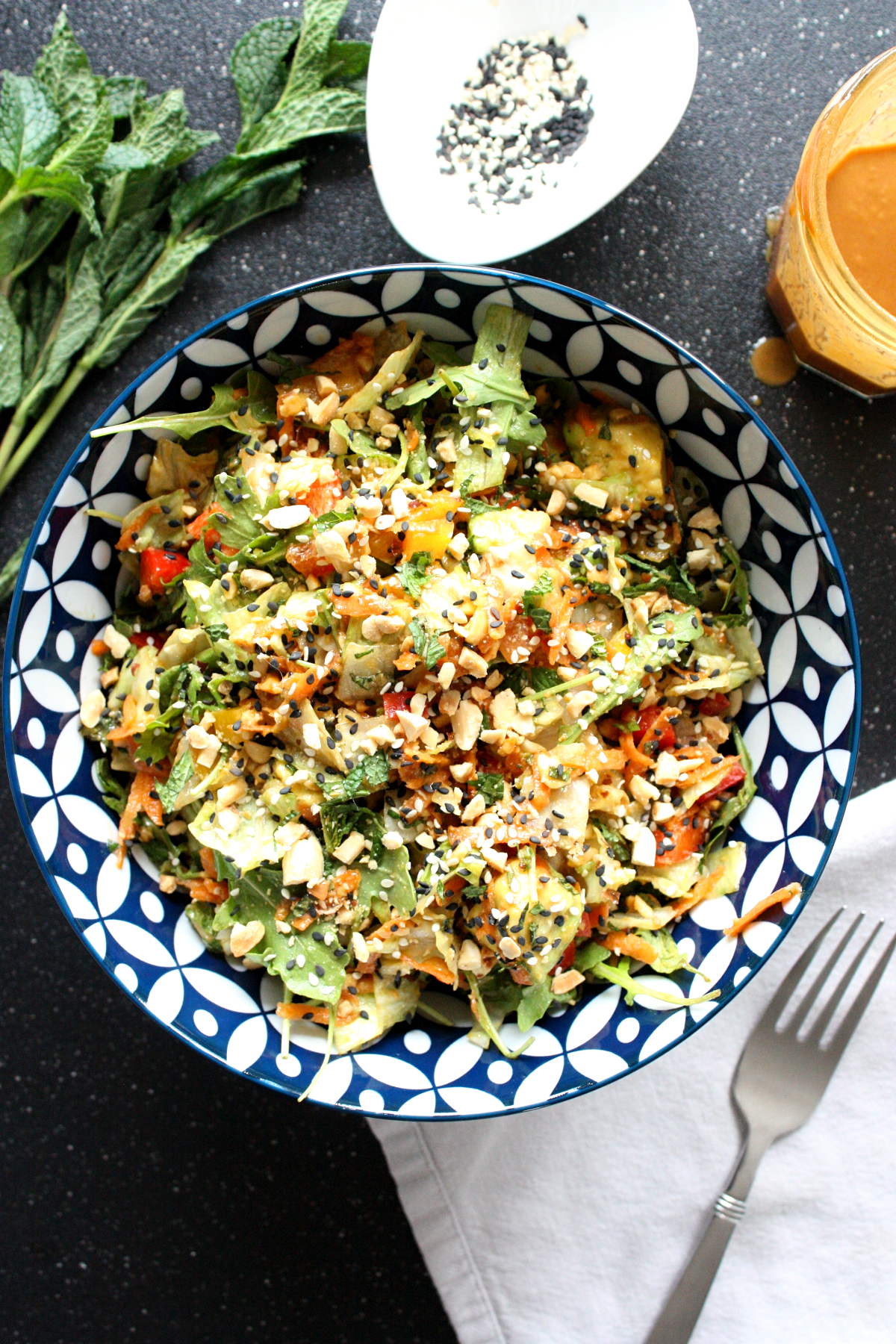 I love salad. So much that my kids ask, "Mom, are you having salad again?" Then they sigh. Clearly, according to them I've reached my salad quota. But hey, I'm the boss (I think…) and I just received some beautiful big salad bowls from my super lovely sister-in-law for my bday, so I'm going to eat another salad.
Now, let me tell you about this oh so delicious asian salad with tamari peanut dressing. It's perfectly filling. Loaded with good stuff like peppers and avocados and fresh mint…it's also just the right amount of crunchy with chopped iceberg, crushed peanuts and sesame seeds to garnish. Enjoy!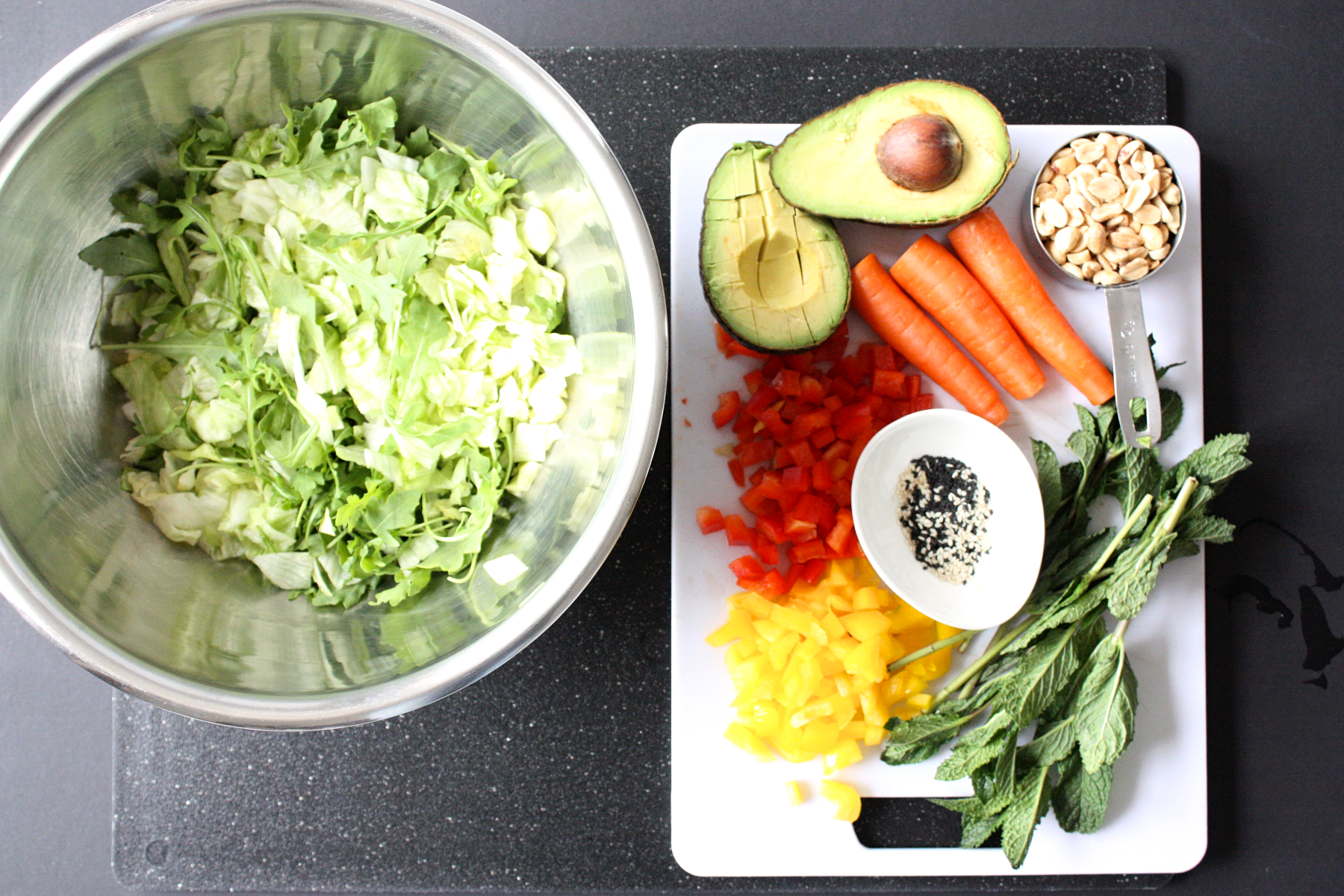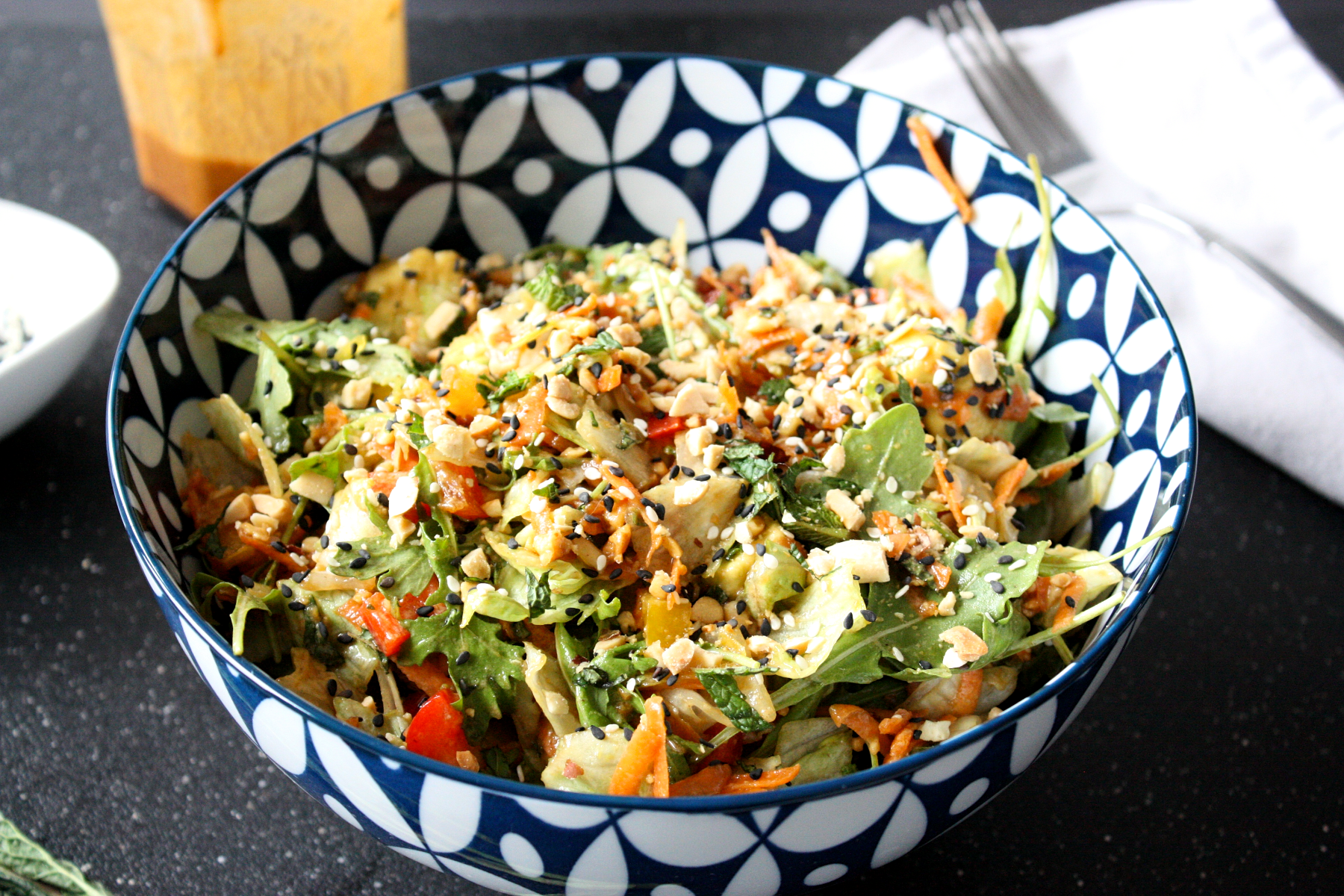 In a large mixing bowl, toss salads, veggies, mint, avocado and peanuts.

In a small mason jar, combine dressing ingredients and shake vigorously until well combined and smooth.

Pour dressing over salad and toss until really well coated—don't skimp on the dressing!

Divid into two lovely big salad bowls to serve as a main for two or leave in larger bowl to serve as a side. Garnish with black and white sesame seeds. Enjoy!