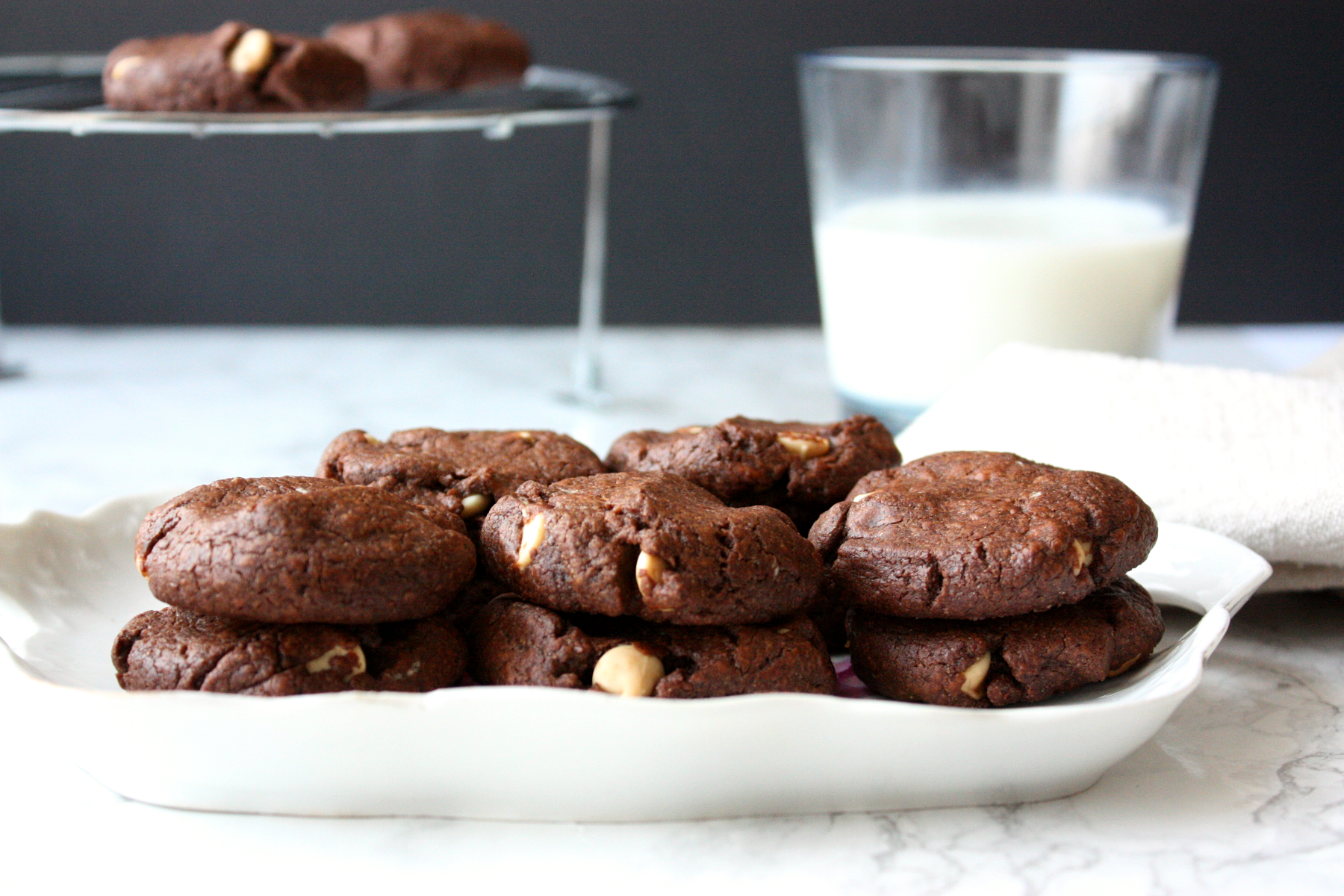 It's feeling like a treat yourself day to me. Tomorrow will likely be all about salad, but today we're going full-on chocolate. So get yourself a big tall glass of milk (or wine) and settle in with a good book and a plateful of these white chipit double chocolate cookies.
About these cookies and why you'll love em:
1. They are loaded with chocolate (read: melted bakers chocolate + coco powder + chipits). No messing around here.
2. Super crispy on the outside, and very chewy inside.
3. This recipe makes roughly 48 cookies—so you can make a batch or two and then roll up and freeze the rest to enjoy ANYTIME. YOU. WANT.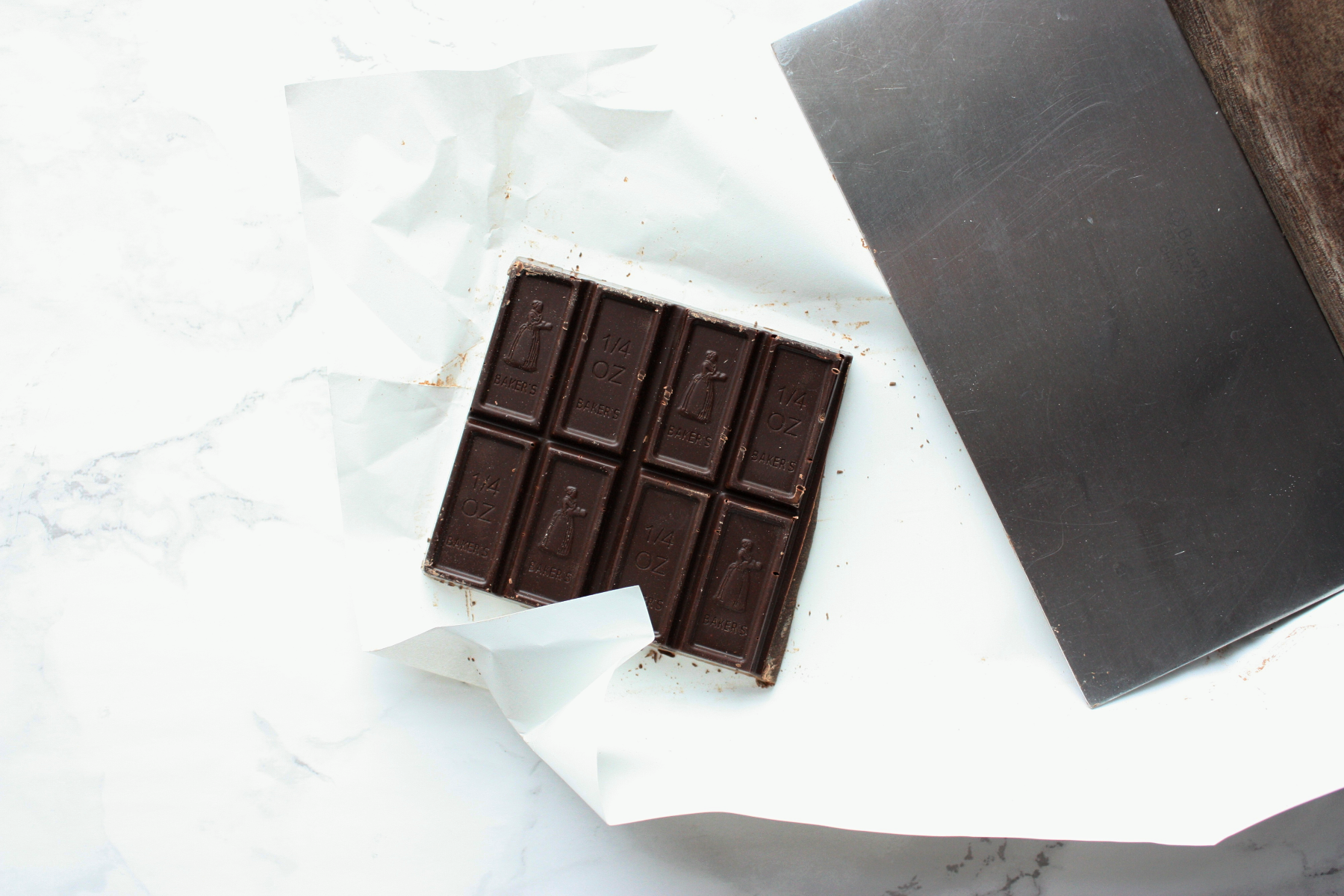 White Chipit Double Chocolate Cookies
Ingredients
3/4

cup

butter

melted

56.25

grams

semi-sweet bakers chocolate melted (8 squares)

melted

3/4

cup

brown sugar

packed

3/4

cup

white sugar

2

tsp

vanilla

2

eggs

2

cups

all purpose flour

2/3

cup

coco powder

1/2

tsp

baking powder

1/2

tsp

salt

1

package white chocolate chips

225 grams
Instructions
Preheat oven to 350 degrees.

In a small microwave safe bowl, add butter and semi-sweet chocolate (cubed/broken up) and microwave for 45 seconds to 1 minute (on the lowest power level), stirring twice. The goal is to melt the butter and chocolate, not to cook it at all!

Using a kitchen aid stand mixer on the lowest speed (using the paddle attachment), combine melted butter/chocolate with brown and white sugar. (Use a regular beater in place of a stand mixer.)

Add in the vanilla and two eggs and increase speed to medium high. Beat until light and fluffy -- approximately 8-10 minutes (see photo number 3).

Meanwhile, in a large mixing bowl, sift together flour, coco, baking powder and salt.

Once the butter/sugar/egg mixture is fluffy, carefully add in (on low speed!) the flour mixture. Mix until combined.

Remove the mixing bowl from the stand and with a wooden spoon, fold in chipits.

Roll tablespoon sized balls and place on parchment lined baking sheets two inches apart. Give them all a good press down to flatten slightly.

Bake at 350 for 15 minutes (a little less or a little more, depending on the size you make them). Enjoy!
Share