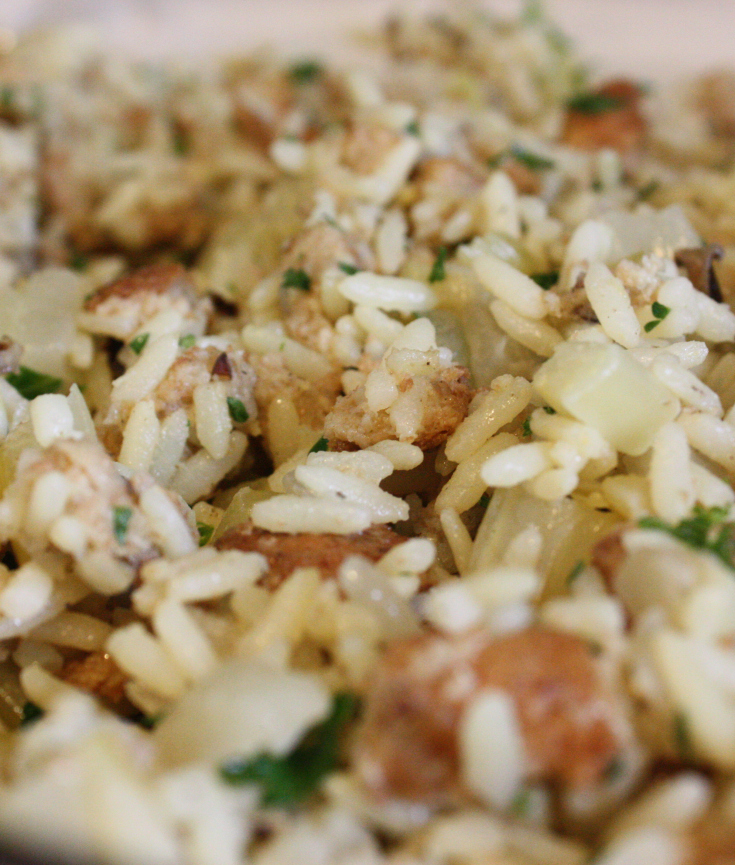 This is just ONE of the stuffings I'll be eating this Christmas. My mom makes three kinds of stuffing. That's right, three different kinds. There's a slight tendency in my family to 'over-do' things – especially when it comes to food. Not only does this recipe go well with a turkey dinner, it's also deliciously paired with seafood of any kind, and generally a fun alternative to the traditional potato or plain rice side dish.
Wild Rice Stuffing
Ingredients
3

cups

cooked long grain wild rice

1/2

cup

butter

1

cup

chopped onion

1

cup

chopped celery

1/2

tsp

tabasco

1/2

tsp

poultry seasoning

5

cups

breadcrumbs

I use brown bread

1/4

cup

chicken bouillon

2

tbsp

chopped parsley

Salt and pepper to taste
Instructions
Cook rice.

In a large saucepan saute celery and onion in butter.

Add tabasco and poultry seasoning. Cook until tender (about 5 to 10 minutes).

Mix in cooked rice.

Add breadcrumbs, bouillon, parsley and salt and pepper to taste.

Prior to serving, warm up at 350 for 20 minutes. Enjoy!
Share