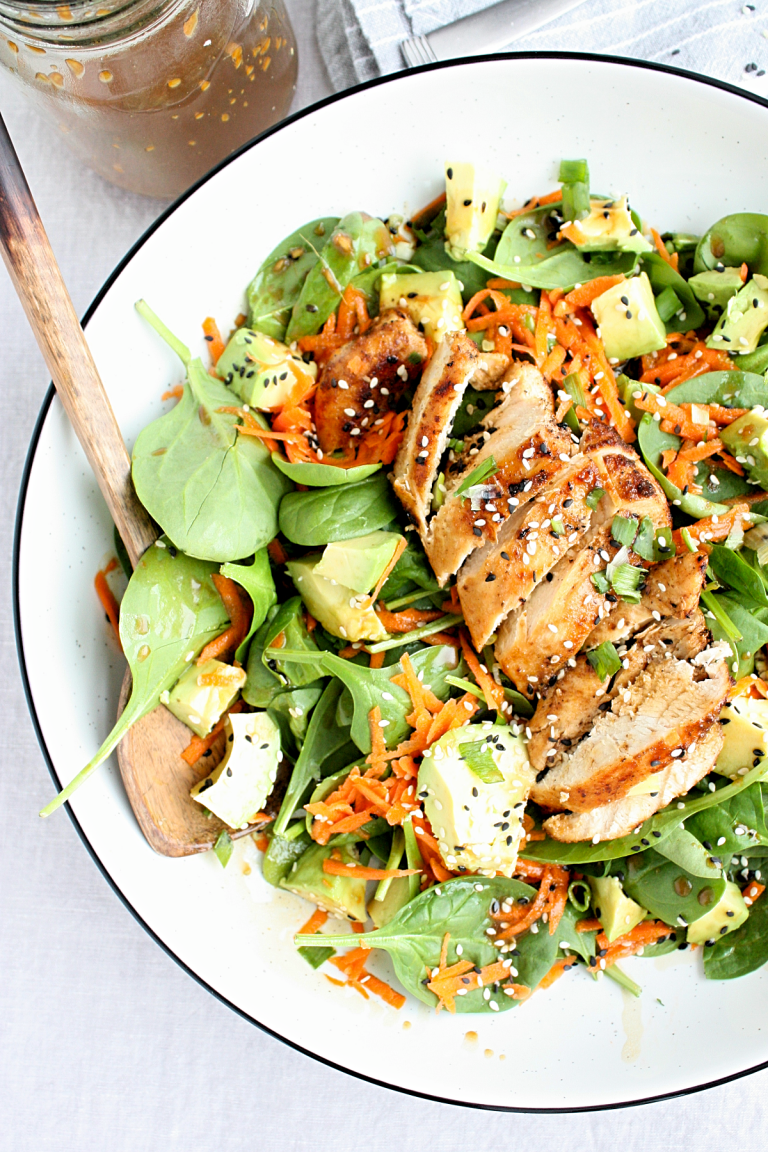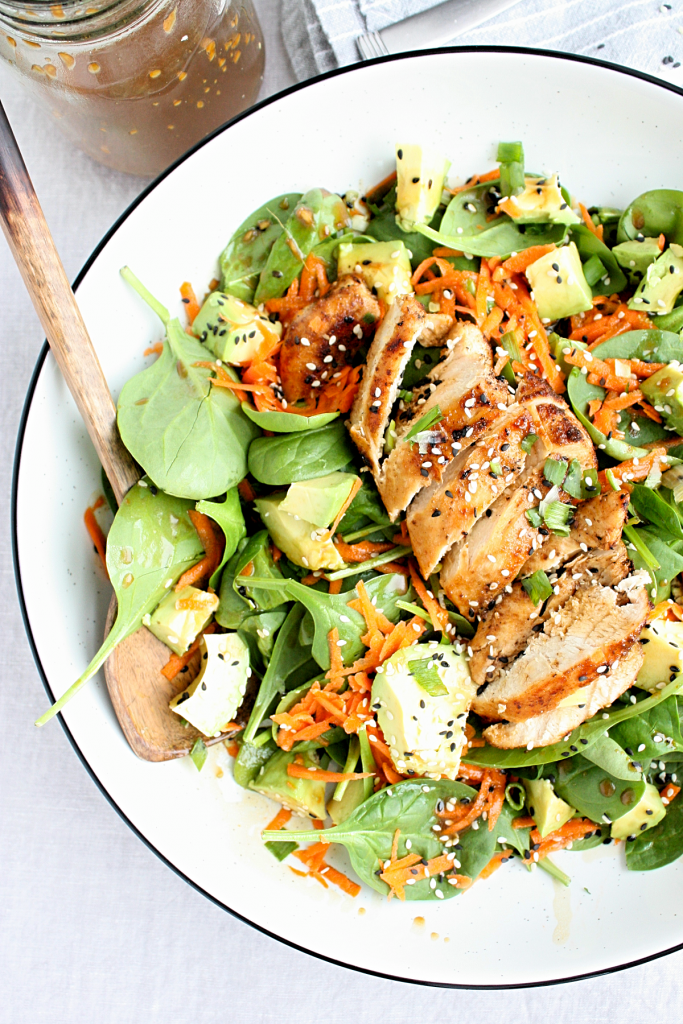 Meet my new lunchtime go-to, this loaded sesame ginger spinach salad, which I occasionally top with roasted chicken breast or fried egg for protein.
What really makes this healthy salad so delish is the sesame ginger dressing, which for the record is super quick and easy to make. Rice wine, sesame oil, ginger, tamari, honey, salt—whisk.
As written, this spinach salad is perfect as a main for one hungry, salad lover. If serving as a side, without the chicken, it's just right for two.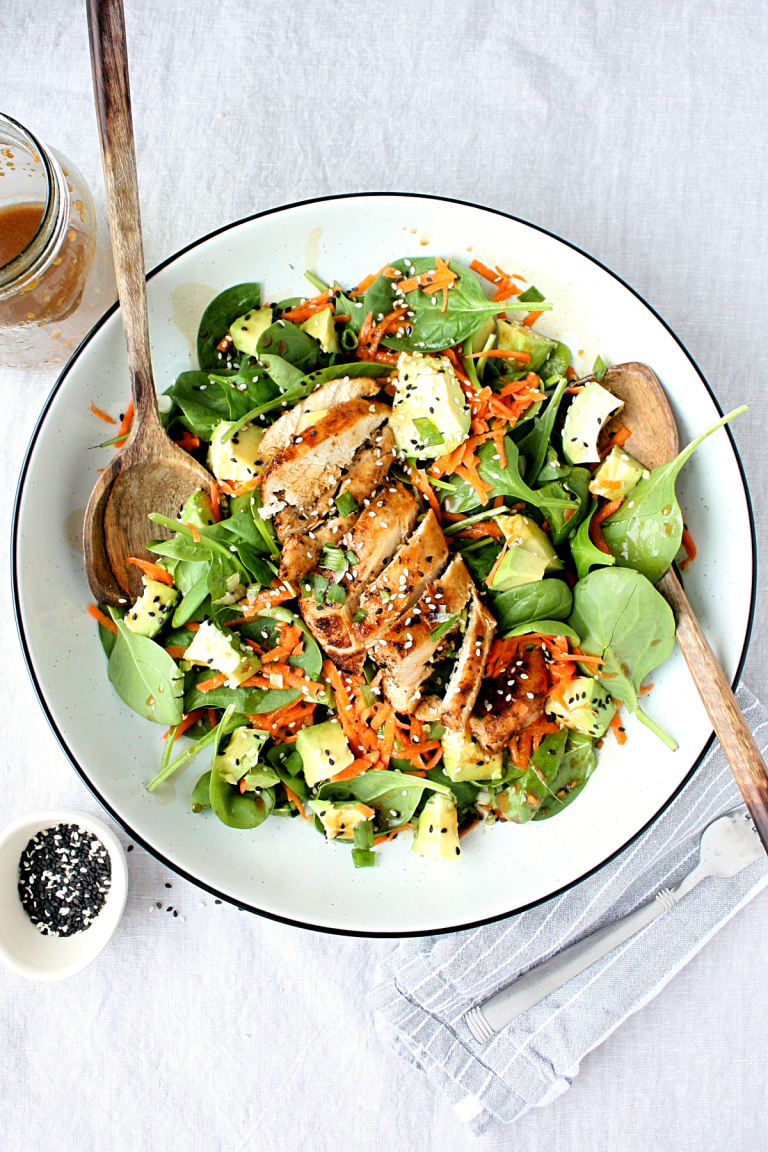 So let's see…what's to love about this filling, healthy salad?
---
How about a good healthy dose of super-food-status spinach, and loads of avocado. Because I can't live without avocado in my life. If only this Montreal climate was more agreeable for avocado growing. ? ? 
This sesame ginger salad is also super fast and easy to make (with very minimal prep) for your weekday lunch. Roast the chicken breast the evening before (if adding), a little veggie and dressing prep and you'll have a most satisfying lunch to look forward to…one all your office mates will be spying.
More salad favs—try this Asian Salad with Tamari Peanut Dressing and this Go-To Kale Parmesan Salad.
xo
Prep Time

5-10

minutes (not including chicken)
Prep Time

5-10

minutes (not including chicken)
Toss salad ingredients together in a large salad bowl.

In a small bowl or mason jar, combine dressing ingredients and whisk/shake until well combined. Drizzle over salad, and enjoy.