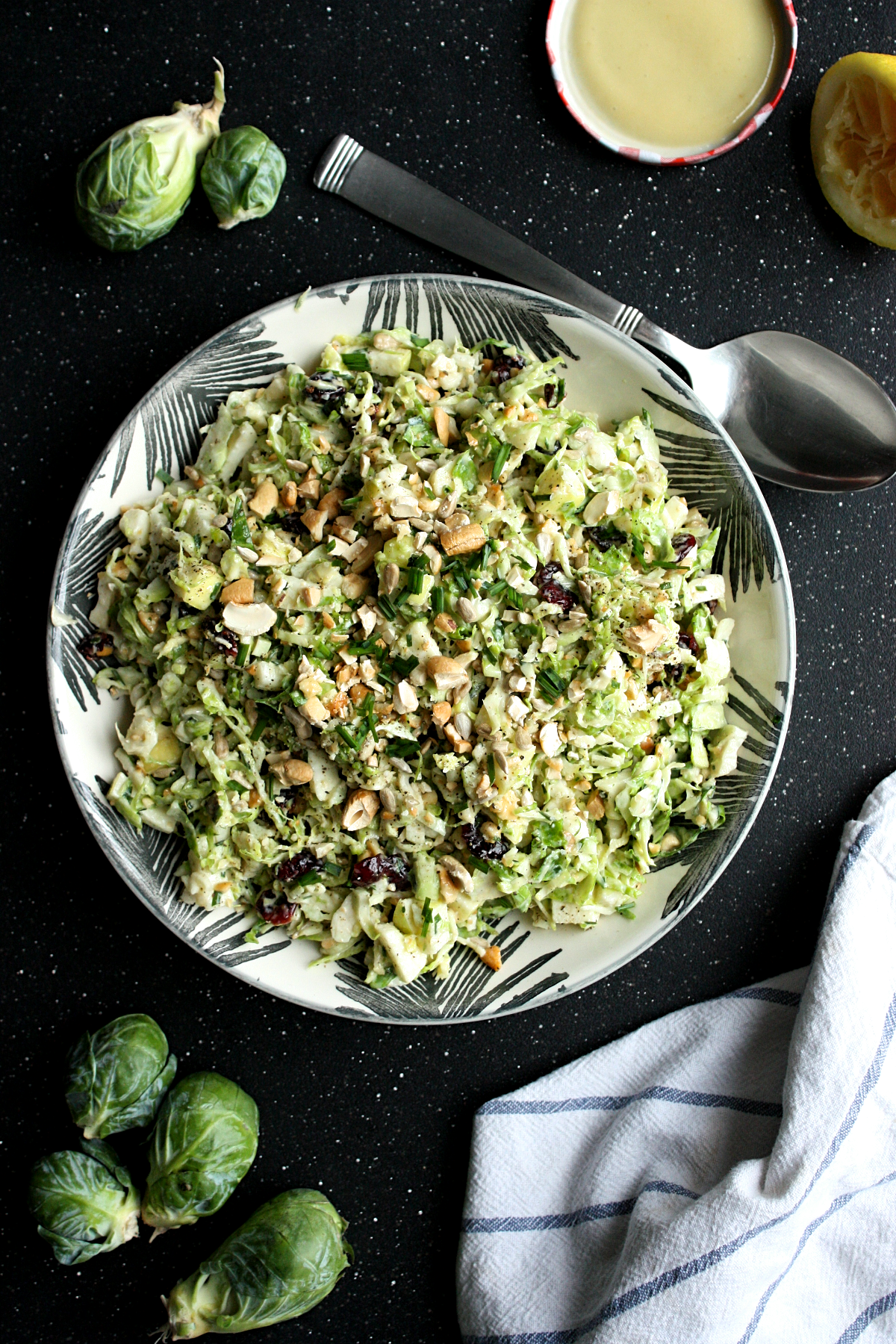 Today we're talking about slaws—moreover, what makes a GREAT slaw—because, there's a lot of variation on the slaw spectrum, from heavy mayo-dressed slaws to straight-up cabbage, no frills oil/vinegar slaws, and these things must be discussed. Side note, I want to hear what you like—creamy, not creamy? Let me know in the comments. But first, back to the slaw discussion and my go-to crunchy brussels sprout slaw recipe.
When it comes to dressing, I'm perfectly happy somewhere in middle. Mayonnaise? Yes, please. But let's not go crazy. I don't want a plate full of raw cabbage, overloaded with a mayo-only dressing. A mayo base, lightened up with olive oil, lemon (or vinegar), and a touch of sweetness is where I'm at. Fresh herbs are also welcome. As are thinly sliced brussels sprouts in place of cabbage, and unlikely add-ins, like the tahini in my go-to recipe.
Another hard no? Thickly sliced / chopped cabbage. Raw cabbage is way too sturdy. For best results, slice as thinly as possible.

Now, don't get me wrong, I'm down for traditional coleslaw / slaw any day of the week, but when making my own, I like to change things up. My fav recipe of late is this super crunchy brussels sprout slaw that's full of flavour and lightly dressed. It's loaded with apples, crushed cashews, sunflower seeds, dried cranberries, fresh chives and topped with a creamy, yet light, lemon tahini dressing.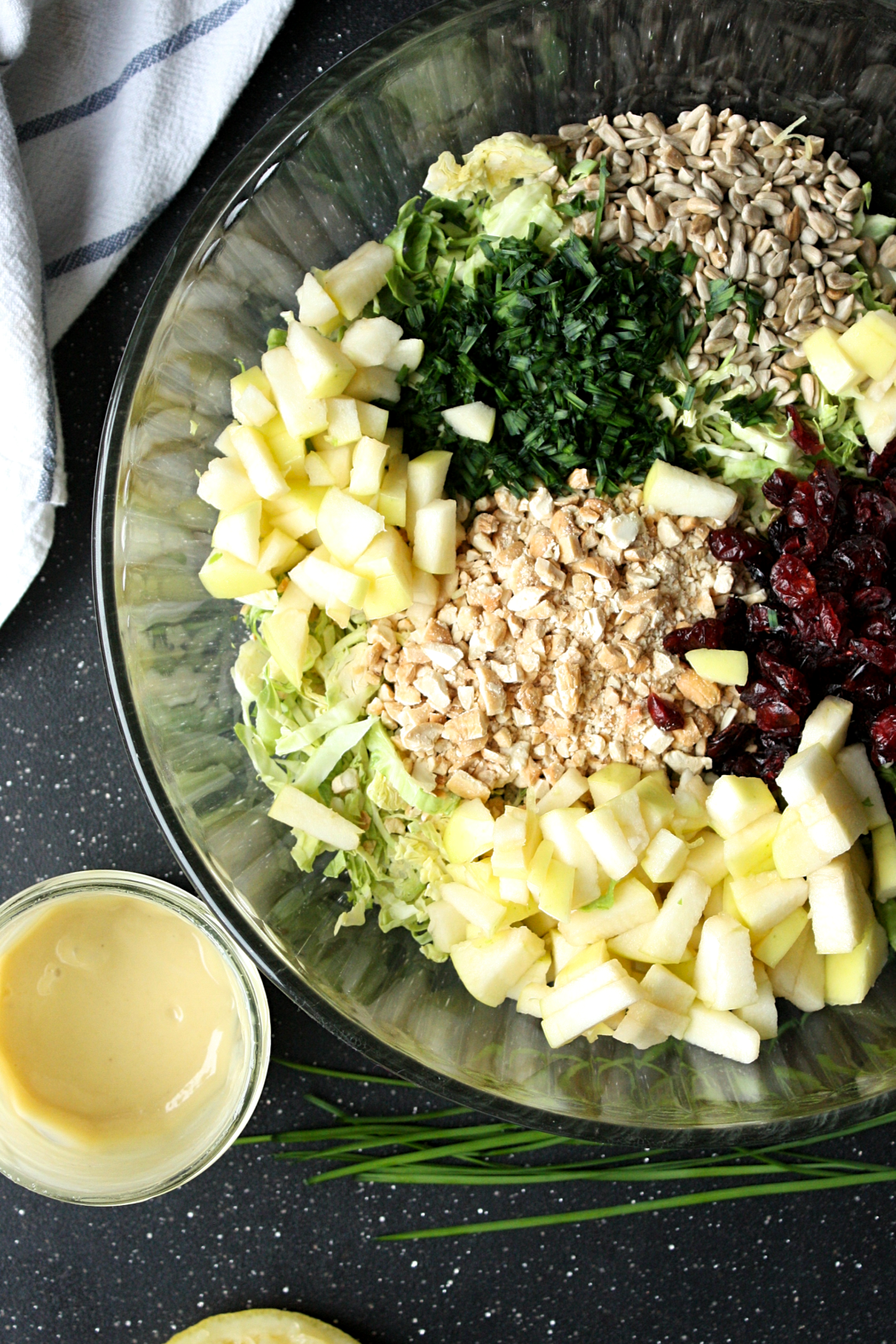 While I'm all about the brussels sprouts in this slaw, they do take a little extra time prepping. If you're time pressed, check out the salad section of your supermarket for a bag of already sliced sprouts. Or swap the sprouts for quickly chopped cabbage.
If you're feeling particularly brussels sprout inclined, you might also like this asian flavoured version.

In a large mixing bowl, combine thinly sliced brussels sprouts with cashews, sunflower seeds, chopped apple, cranberries, and chives.

In a small mason jar, add dressing ingredients and shake vigorously until smooth and creamy.

Stir dressing into slaw until well combined. Add salt and pepper to taste. Enjoy!