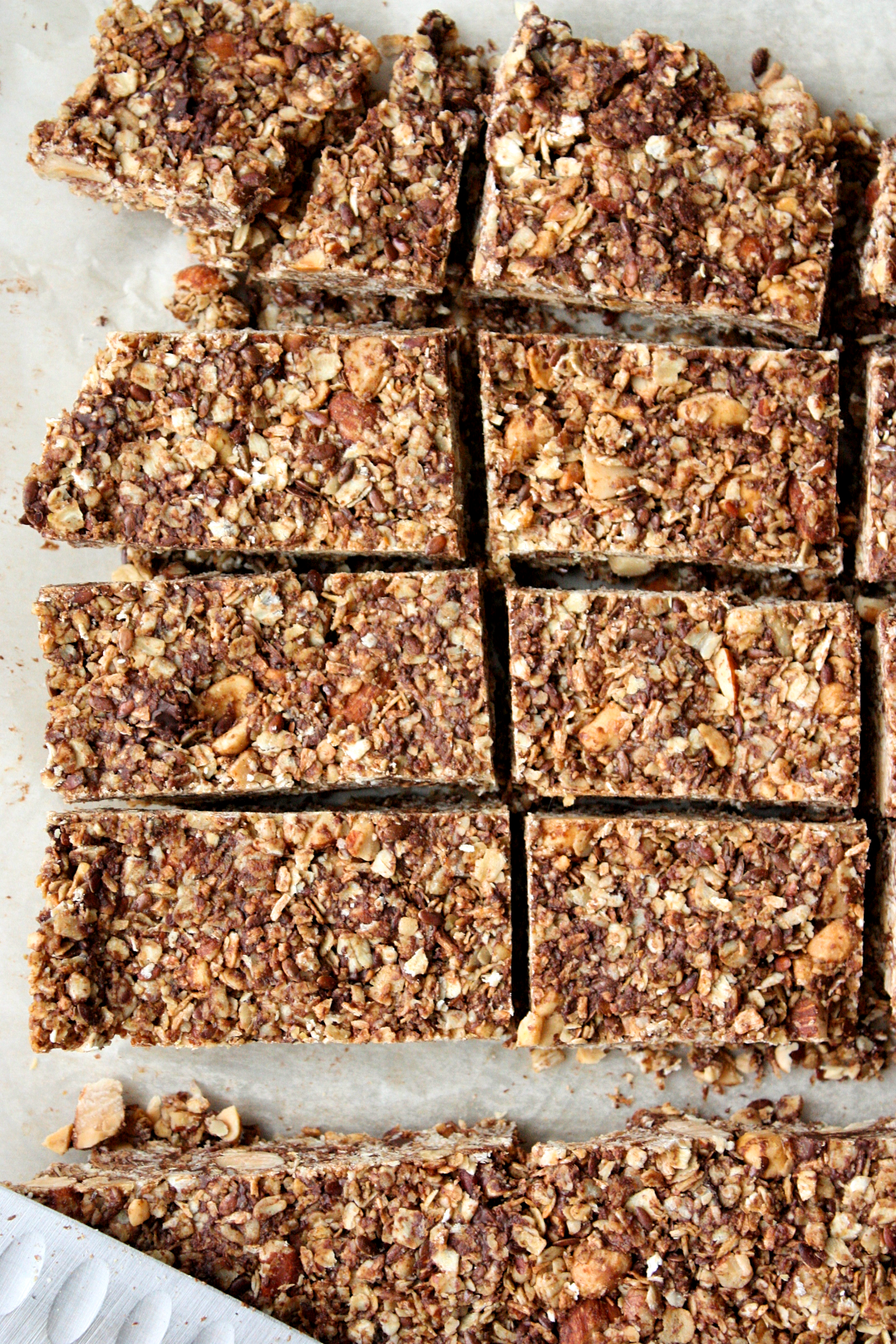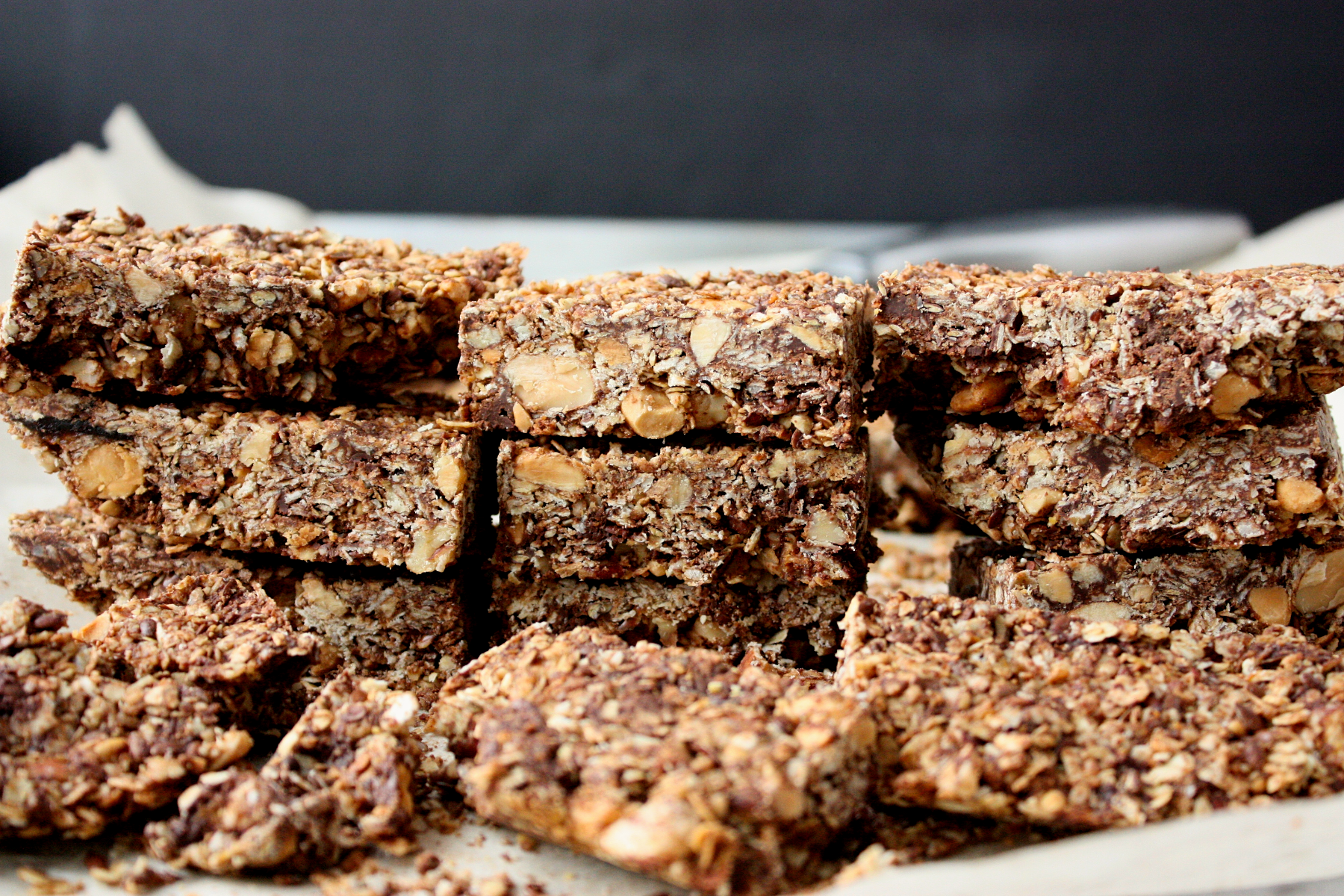 Does your sanity often rely on the ability to whip out a snack to satisfy the post-school/work whims of hangry little people (and sometimes not so little people)? ME too. Enter the granola bar. In this case, these healthy chocolate, nut granola bars, filled with good stuff. Stuff you can genuinely feel good about feeding to the people you love (yes, even in those really hangry moments), stuff like organic oats, flax seed, almonds, pecans, and coconut.
When I remember to bring a healthy, portable snack with me at pickup time, I'm doing MYSELF a favour. Because sometimes, sanity comes in the form of a really quiet car ride. So, I've given up aspirations of a crumb-free car. It's NOT gonna happen. But peacefully car rides? Possible!
And if you're dealing with a fully grown hangry adult (say in his mid-thirties), well, give these a try. Happiness is often just a full belly away.

*These and these are also great afternoon snacks to whip out.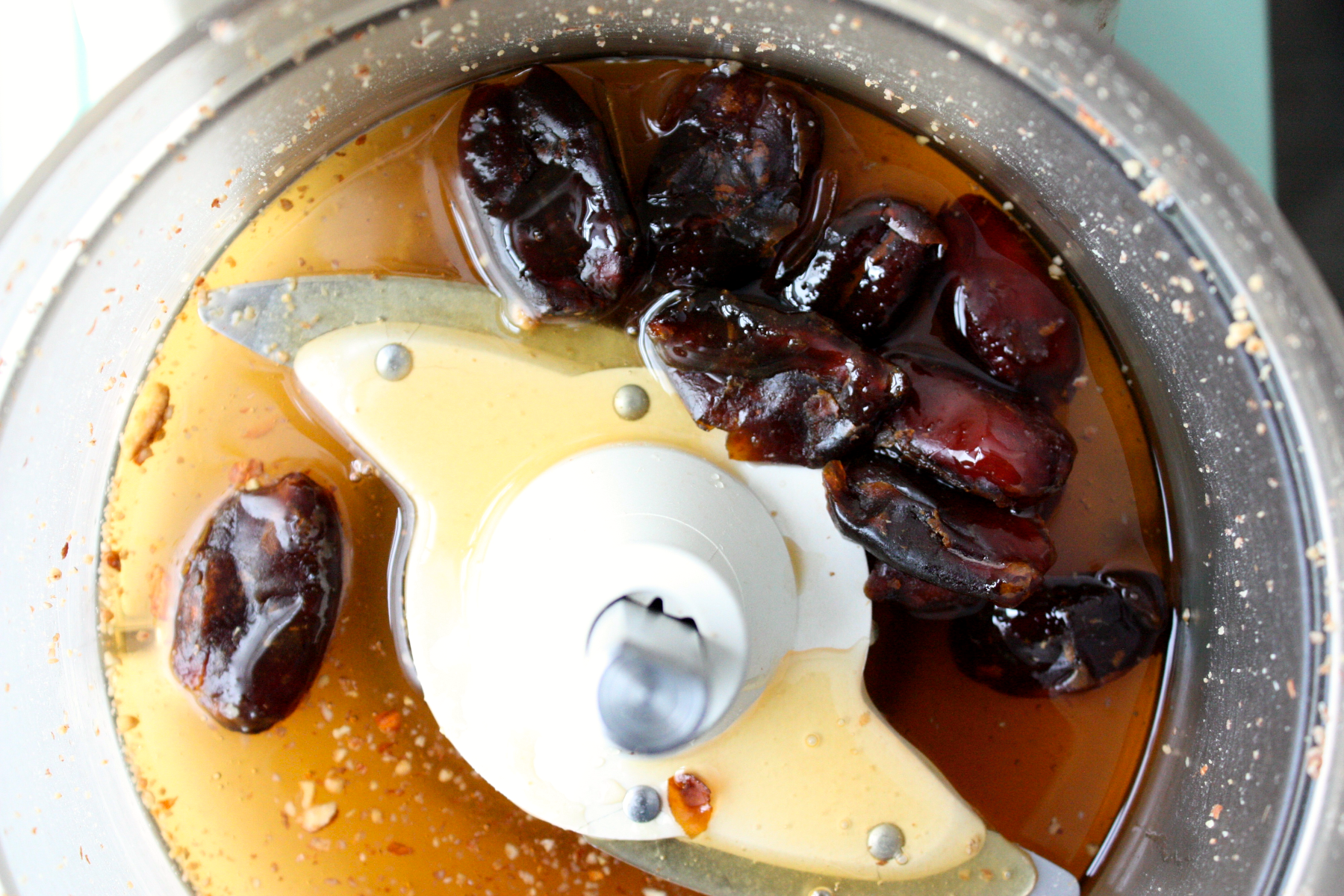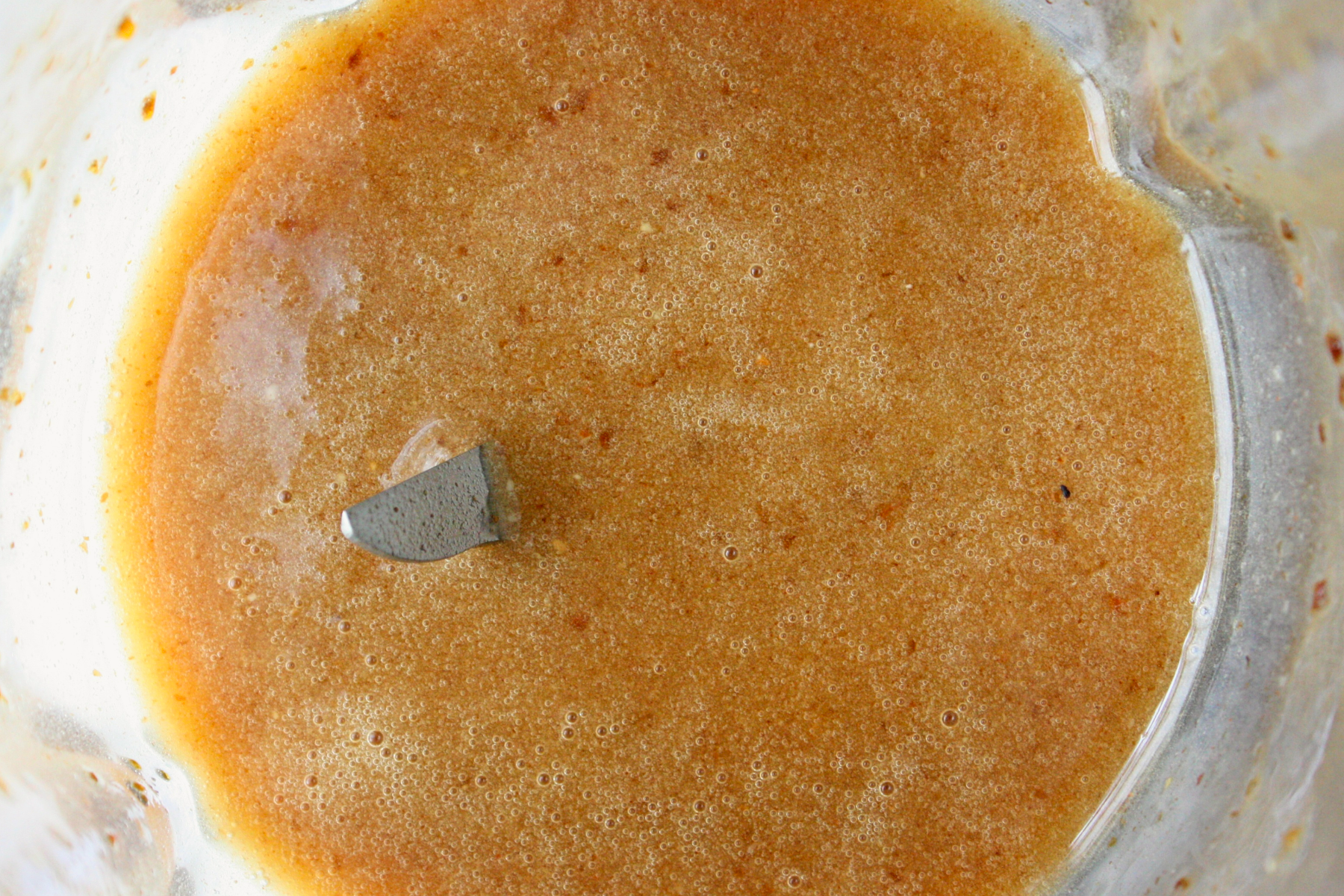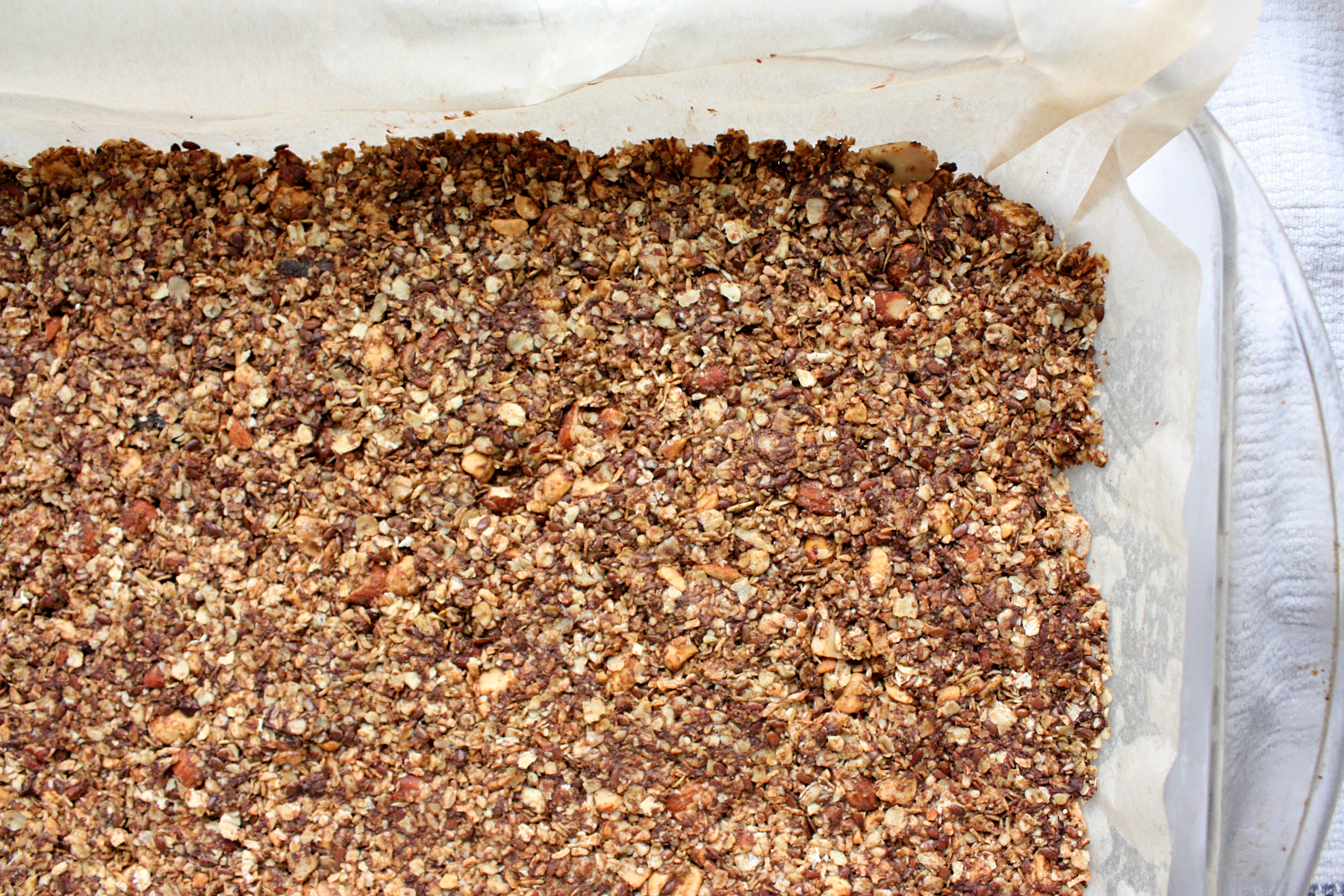 * Note: recipe is loosely adapted from this Smitten Kitchen recipe (which is really yummy). While I've changed quite a bit, I do follow her cook times and temps, which are spot on.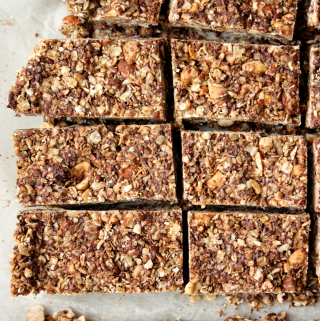 Healthy Chocolate Nut Granola Bars
Ingredients
2

cups

rolls oats

1/2

cup

roasted almonds

unsalted

1/2

cup

roasted pecans

unsalted

1/2

cup

roasted peanuts

unsalted

1/2

cup

unsweetened shredded coconut

1/4

cup

whole flax seeds

1/4

cup

liquid honey

1/4

cup

pure maple syrup

1/4

cup

pitted dates

about 8-10 dates

1

tsp

vanilla extract

1/2

tsp

kosher salt

1/2

cup

ground milled flax seed

1

cup

semi-sweet chocolate chips
Instructions
Preheat oven to 350. Butter a 9 x 13 baking dish and line with parchment paper.

In a food processor, pulse peanuts, pecans and almonds until broken up. It's all good if there are small and larger pieces. Size variety is good!

On a large baking sheet combine oats, nuts, coconut and flax seed, and roast at 350 for 15-20 minutes until toasty brown and fragrant (stirring once mid-way). Remove from oven, toss into a large mixing bowl and let cool slightly - I stick mine in the fridge for 10 minutes.

Reduce oven temp to 300 degrees.

Meanwhile in a food processor or blender, pulse honey, maple, dates, and vanilla until smooth (little bits of dates are ok, it won't be totally smooth).

Back to the cooled oat mixture. Stir in salt, ground flax seed and chocolate chips. Pour in the honey mixture and stir until well incorporated.

Pour into the prepared 9 x 13 baking dish and press mixture firmly into bottom -- I find a spatula or finger tips work best. Bake at 300 for 25 minutes. Remove and let cool for a good hour or two before attempting to remove and cut into bars.
Share