I am currently elbow deep in holiday baking and already working on batch two of these quintessentially Christmas ginger snap cookies. Batch one didn't hang around for long—a weekend full of gatherings took care of that—so I'm back at it. Around here, these ginger snaps are EVERYONE'S favorite Christmas cookie. This is my mum's recipe (with one change, using butter in place of shortening), and we enjoy (read: inhale) them every year during the holidays.
What you need to know about this chewy, slightly crispy cookie:
This recipe makes approximately 32-36 cookies, depending on how large you make them, and you won't be disappointed if you decide to double the recipe. I promise they will find their way to a warm home.
Making these, while drinking a White Russian (or holiday cocktail of your choosing) and listening to some Jingle Bell Rock, will bring about warm and fuzzy festive feelings. Sporting a holiday apron is also advised.
Little ones love rolling the cookie balls in sugar. Let them do it. Sure they might smush those perfectly round dough balls, but their joy is worth it.
And, last but not least, these ginger snap cookies smell and taste AMAZING.
A super simple recipe really—cream sugar, butter, and molasses, mix in an egg, then add in salt, baking soda, spices and flour.
I use my Oxo Good Grips Cookie Scoop to quickly and easily make sure all the cookies are roughly the same size. Friends, I love this little scoop. It saves SO MUCH time. Such a small tool, and yet probably one of my most cherished. I want you to have one. Ok, back to the cookies. Once scooped, I then go about rolling them (between my palms) until smooth and round. A quick roll around in the sugar and they're ready for the oven. No need to flatten or smush. They will spread out on their own.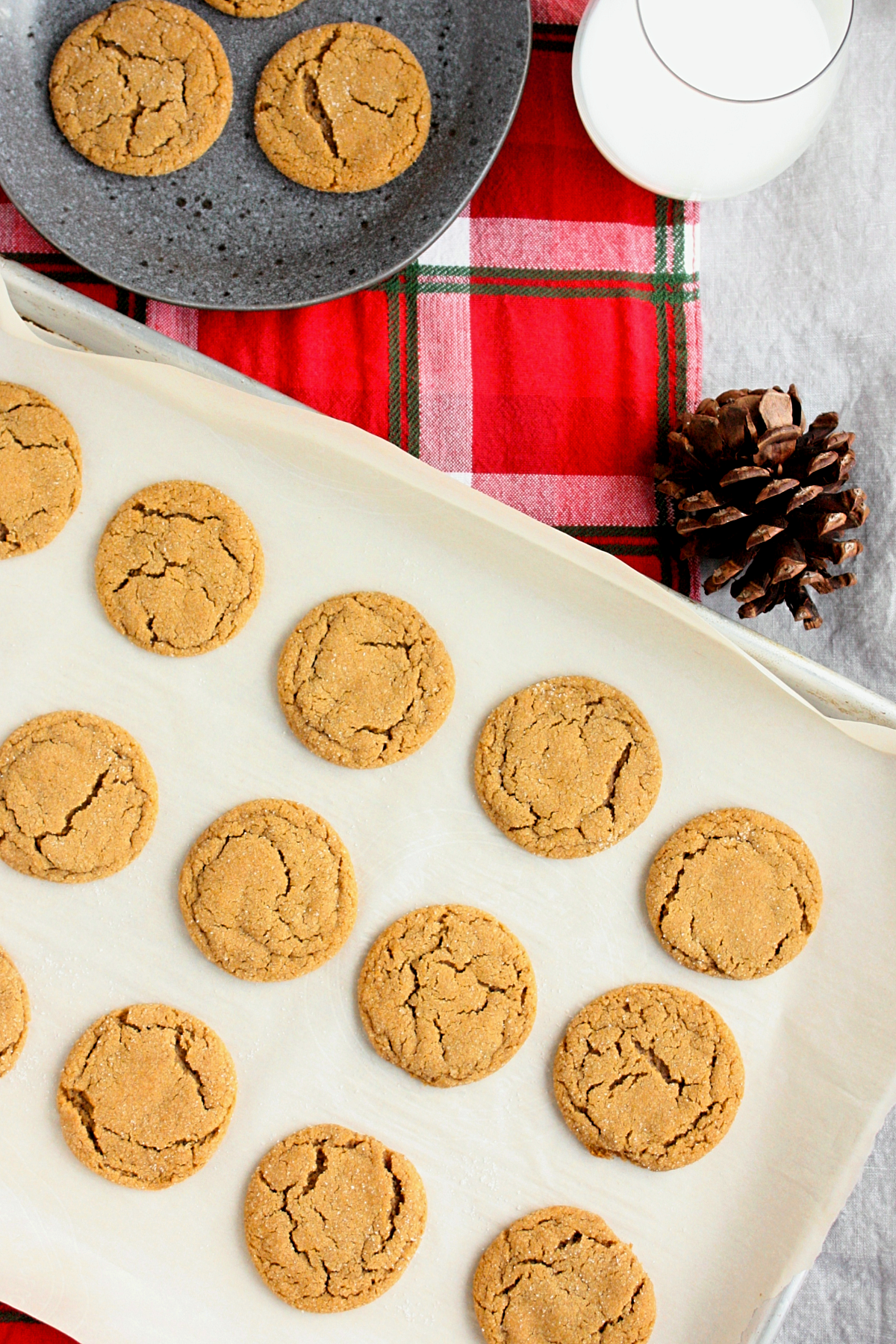 Other family favorite holidays sweets? These chocolate wonders are fudgey, chewy goodness.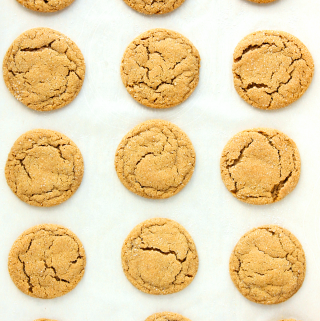 Holiday Favorite Ginger Snap Cookies
Ingredients
3/4

cup

butter

1

cup

sugar

4

tbsp

molasses

1

egg

1

tsp

salt

2

cups

flour

2

tsp

baking soda

1

tsp

cinnamon

1

tsp

cloves

1

tsp

ground ginger
Instructions
Cream butter with sugar and molasses.

Add egg and dry ingredients.

Mix together and roll into walnut sized balls.

Roll in sugar. *No need to flatten, they'll do that on their own.

Bake for 8-10 minutes at 375.  Makes 32-36 cookies.
Share