Folks, let the holiday baking begin. It's closing in on mid November and holiday gathering invites are trickling in. Before we know it, holiday festivities will be in FULL SWING and weekends will be booked. Now is the perfect time to sneak-in some pre-holiday, freezer-friendly baking. Cookies, squares, bars and tarts will keep well in the freezer, just like these yummy family-favourite chewy chocolate wonders. I made these the other day, popped them into the freezer, and will give myself a good pat on the back when—in a few weeks time—I'm rushing around and in need of dessert.
If you like to serve an assortment of holiday sweets, making freezer-friendly desserts is the only way to go…how else will you find the time to bake ginger snaps, these wonders, shortbread cookies, Irish delight (stay-tuned) and all your other fav Christmas eats while still managing to shower and do the dishes?
Aside from being freezer-friendly and perfect for holiday feasting, these chocolate wonders are so simple and quick to make. One pot, 10 minutes, and you're done. They're also a crowd favourite. Beware of sticky little fingers returning to the sweets table for more than one.
Over medium heat, bring your butter, sugar, milk and cocoa to a boil. Be sure to whisk away any clumps of cocoa powder. Once a good boil is reached, allow to boil for a minute max (while stirring). Remove from the heat and let cool for 10 minutes (not any longer!). After 10 minutes stir in salt and vanilla, followed by the quick rolled oats and sweetened shredded coconut. Stir until well-combined. Promptly spoon out your wonders onto wax paper (or parchment paper). I lay the wax paper right down on my countertop. Depending on the size of your spoonfuls, this recipe will make between 30 and 36 wonders. I usually aim for a heaping tablespoon per wonder. Let them set for an hour or so before freezing or serving.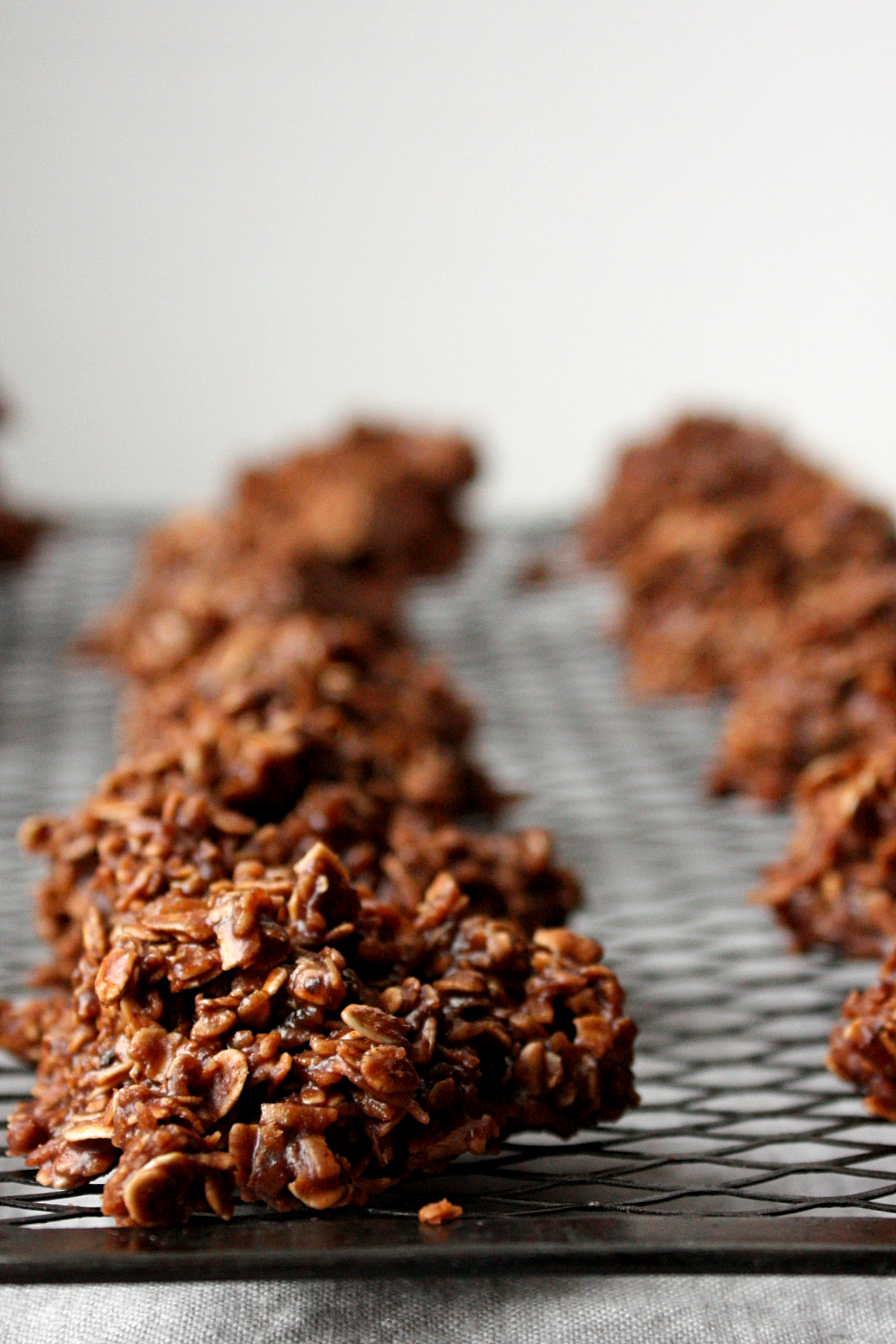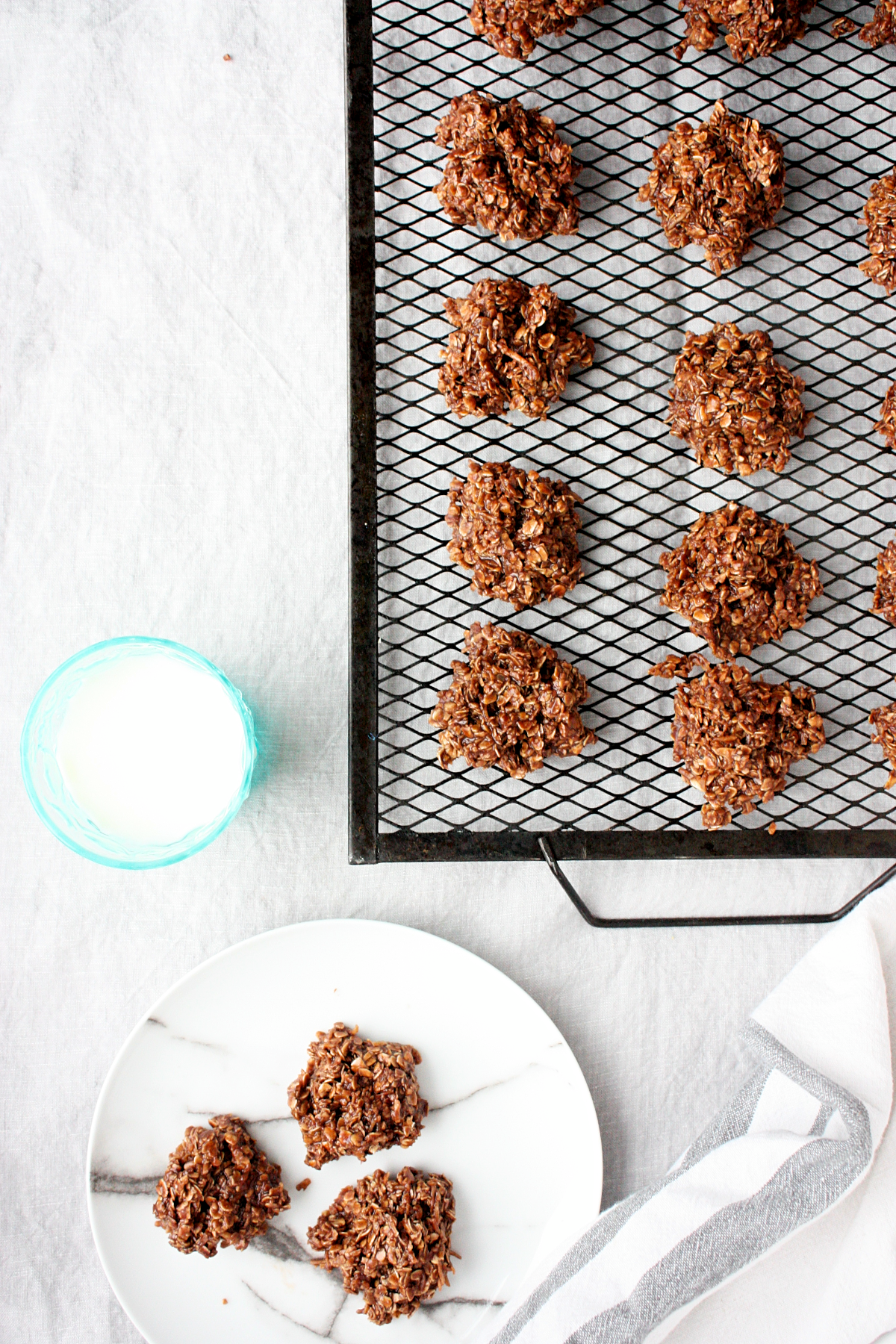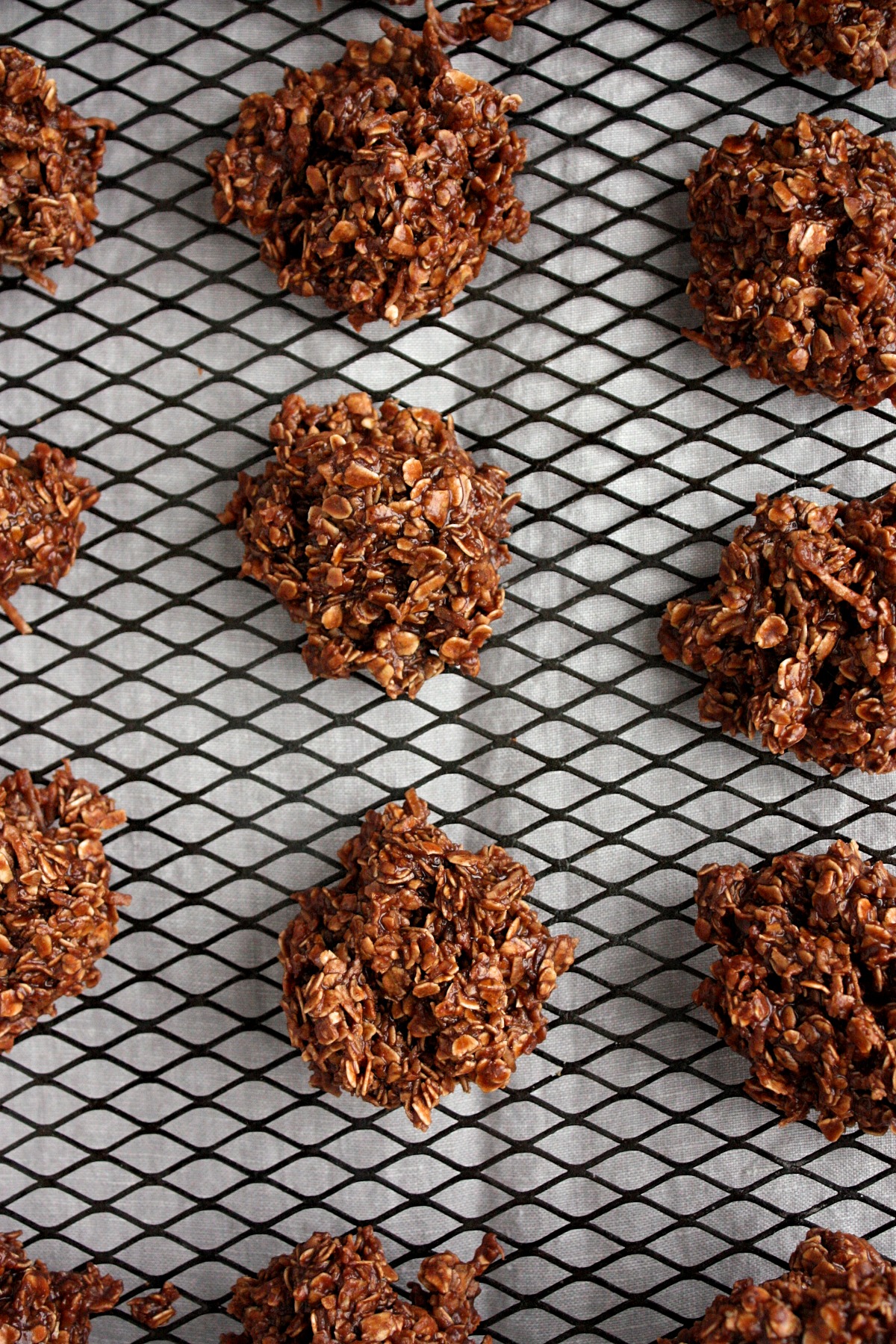 Look at all that chocolate goodness. Mmmmmm.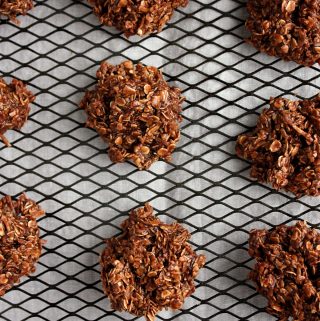 Chewy Chocolate Wonders
Chocolate wonders have been a dessert staple in my family for years and years, and this is our go-to recipe. Tried and tested many times. 
Ingredients
2

cups

white sugar

1/2

cup

butter

1/2

cup

milk

6

tbsp

cocoa powder

1

cup

shredded coconut (sweetened)

3

cups

quick oats

1/2

tsp

salt

1

tsp

vanilla
Instructions
In a large stovetop pot whisk sugar, butter, milk and cocoa powder—bring to a good boil over medium heat.

Remove from heat and cool slightly (10 minutes—no longer!). Once cool, stir in salt and vanilla, followed by the quick oats and sweetened shredded coconut.

Spoon (approximately 1 heaping tablespoon per wonder) onto wax paper and let set for one hour before freezing or serving. Makes 30-36 chocolate wonders, depending on the size of your spoonfuls.
Share