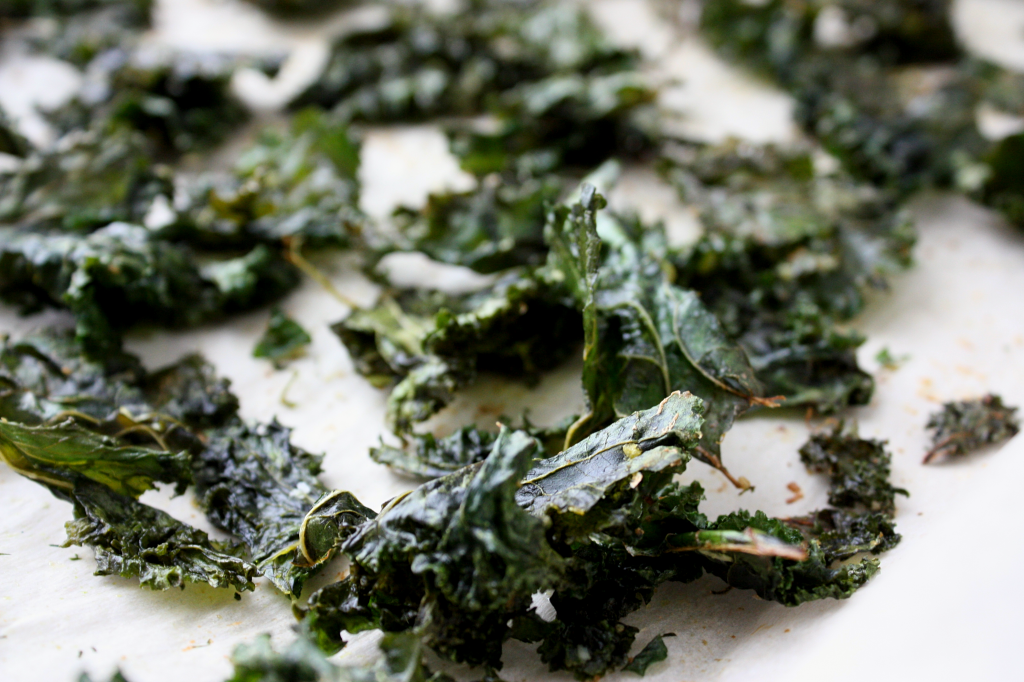 Dill pickle chips are my vice. Ok, chips in general. I'm a salty snacker and like everyone else, never manage to eat just a few or save the rest for later. Nope it's the bag. Gone. Size doesn't matter. For that reason, I rarely buy chips—because let's be honest, who feels good after inhaling an entire bag of chips—no one. To satisfy my need for a salty snack, I often make these delicious dill kale chips—they're crispy, salty, AND I feel good after eating them. Win!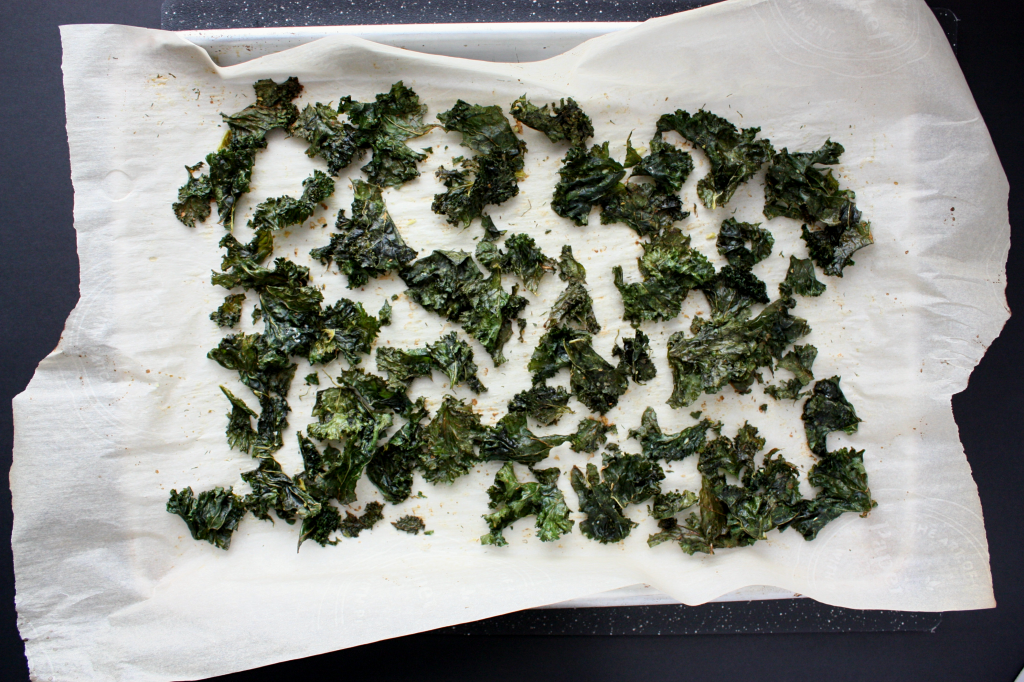 In a small food processor or blender, combine all ingredients, except the kale, until well blitzed. 

In a large mixing bowl, add kale and dill dressing. Thoroughly massage the dressing until each piece is well coated. 

Spread, in a single layer, kale on a parchment paper lined baking tray. Sprinkle with an extra pinch of kosher salt. 

Bake at 325 for 10 minutes. Enjoy!