Lunch for one doesn't have to be a boring affair. I'm talking to all you work-from-home folks…and of course, those who munch while simultaneously responding to emails in their office…you know who you are. Whether you have a lunch companion or you're dinning solo, you'll love this healthy and filling sesame ginger vermicelli bowl. The rice vermicelli lends some added weight to this veggie packed dish.
Loaded with all my favs—avocado, roasted sweet potato (ALL I need to survive), and spinach (super food!)—this healthy lunch bowl is topped with a tangy and sweet sesame ginger dressing. Very light and so darn good.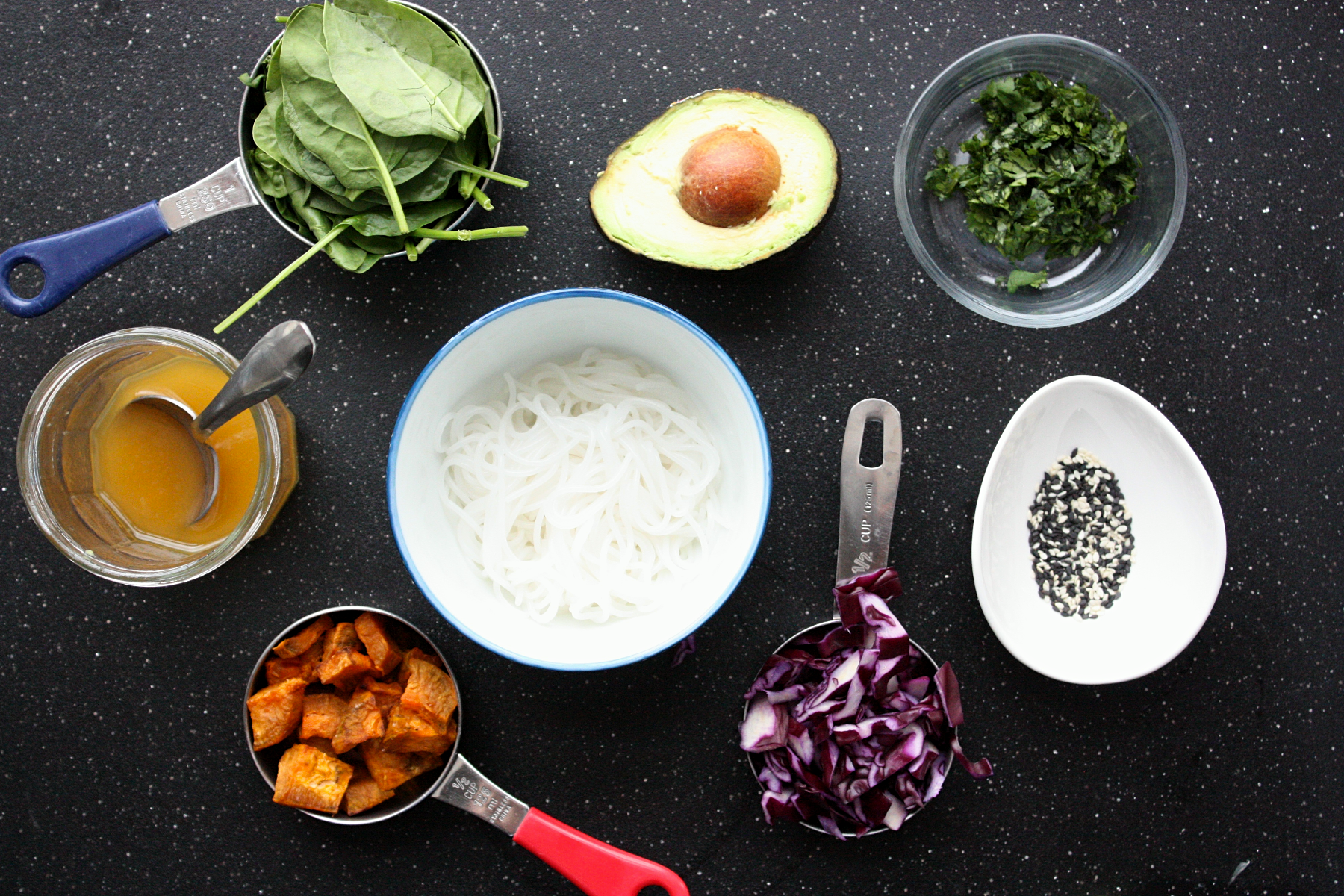 All you need.
You can easily prep and refrigerate this lunch in advance, keeping everything nicely organized in a handy salad-stacking tupperware container. Like this one, or this one (I have both–they're great!). Happy lunching.

In a small mason jar, combine dressing ingredients. Shake until smooth and set aside.

Roast cubed sweet potatoes (lightly tossed in olive oil, with a pinch of salt) at 400 for 25-30 minutes, or until tender and golden.

In a small boiling pot of water, add one portion of vermicelli noodles and let boil for 3-4 minutes, until tender. Drain and set noodles aside.

In a medium sized, shallow bowl, assemble veggies and vermicelli. Garnish with cilantro, sesame seeds, a pinch of salt, and top with sesame dressing. Toss and enjoy!