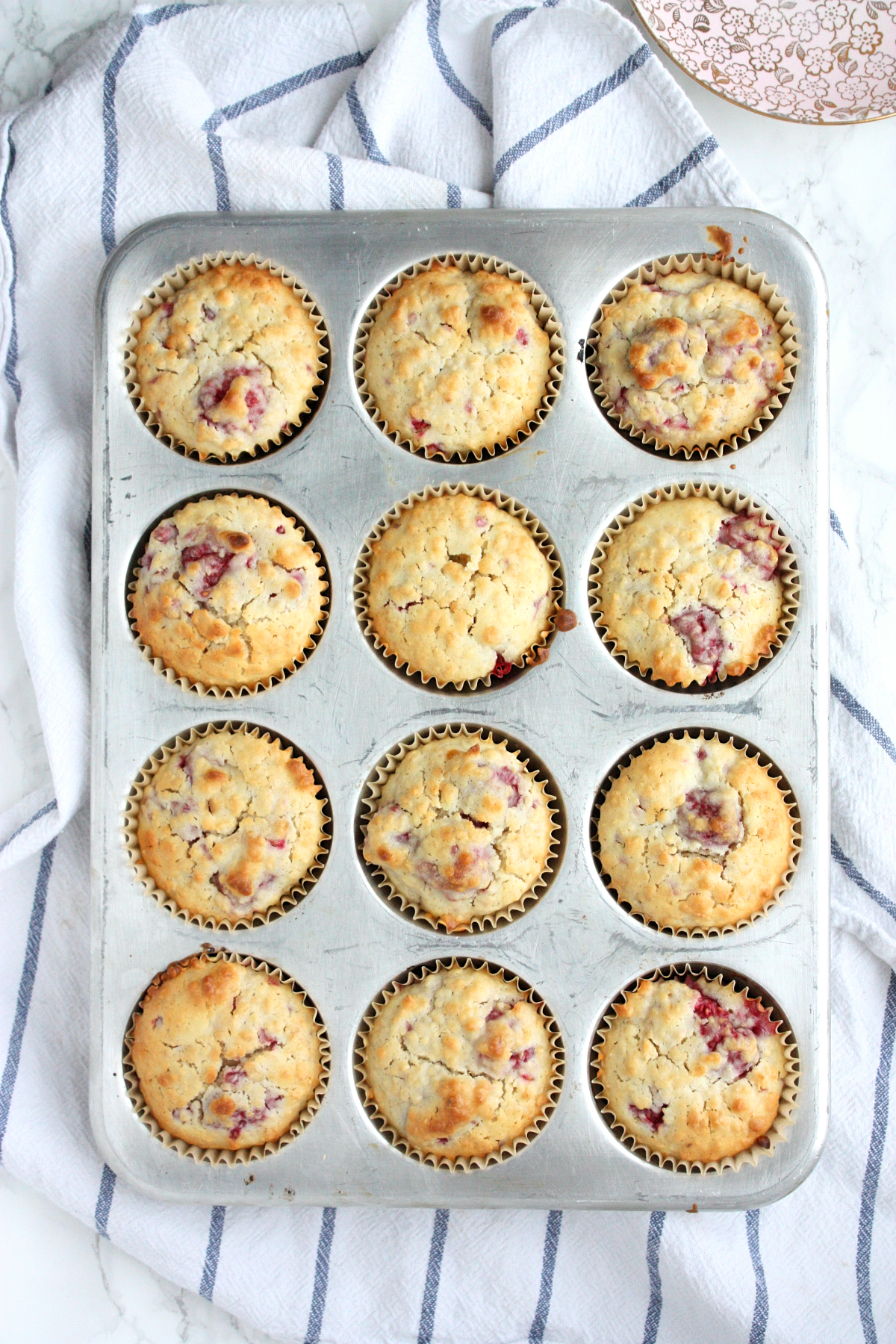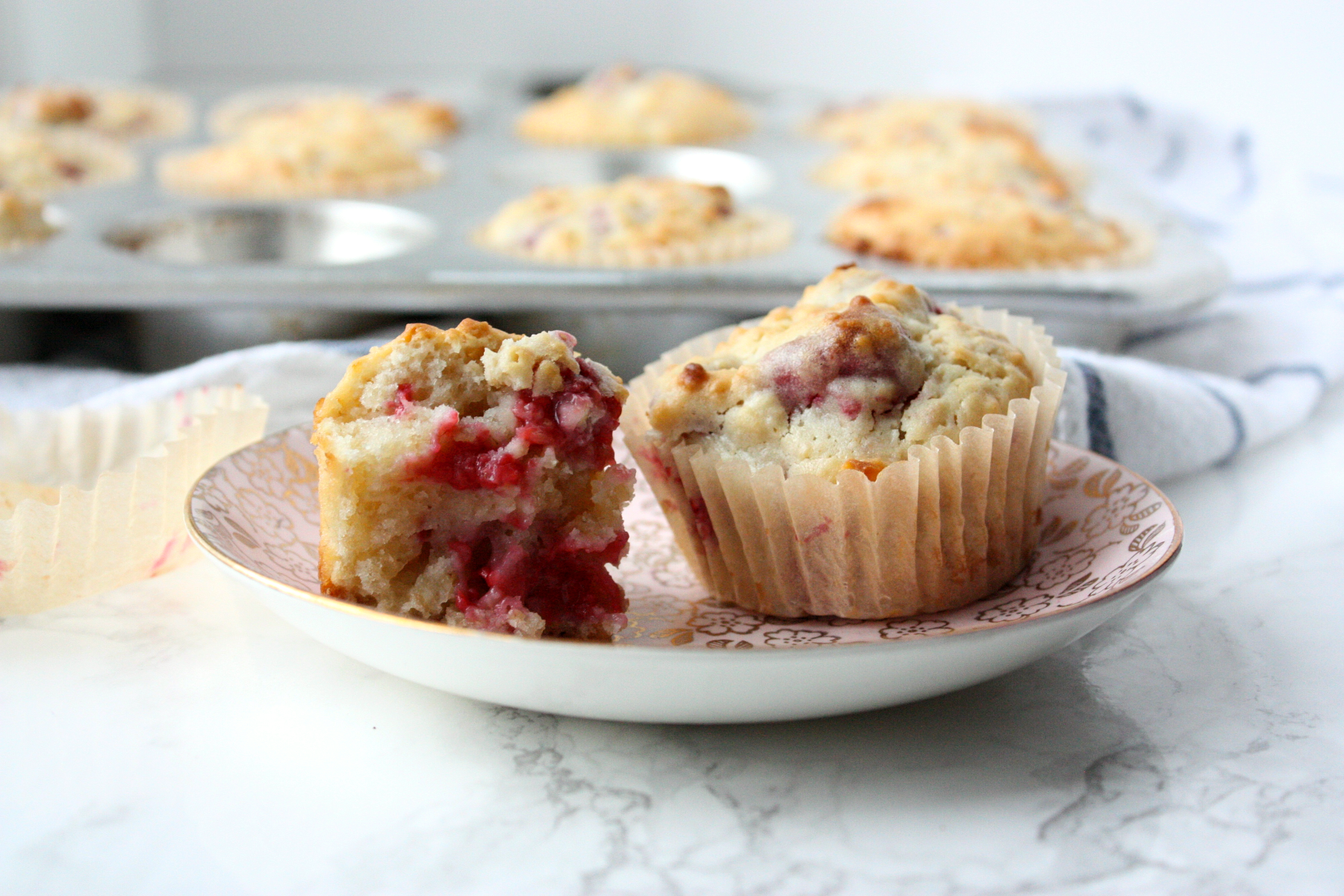 Yesterday I had very little restraint (read: I sort of ate a whole batch of these cookies).  But today's a new day and my main goal is NOT eating all these yummy raspberry oat muffins. Going to try hard.
I like to make muffins before the start of the weekend for a couple of reasons (mostly all self-serving): 1. Saturday mornings can begin with me sipping my coffee undisturbed while directing my breakfast hungry kids to the plate of muffins, and by "directing" I mean point and grunt…cause that's me before coffee; 2. we spend weekends skiing and having a ready-to-go snack makes the day easier (and more delicious).
About these muffins:
Very dense and moist.
Just the right amount of sweetness.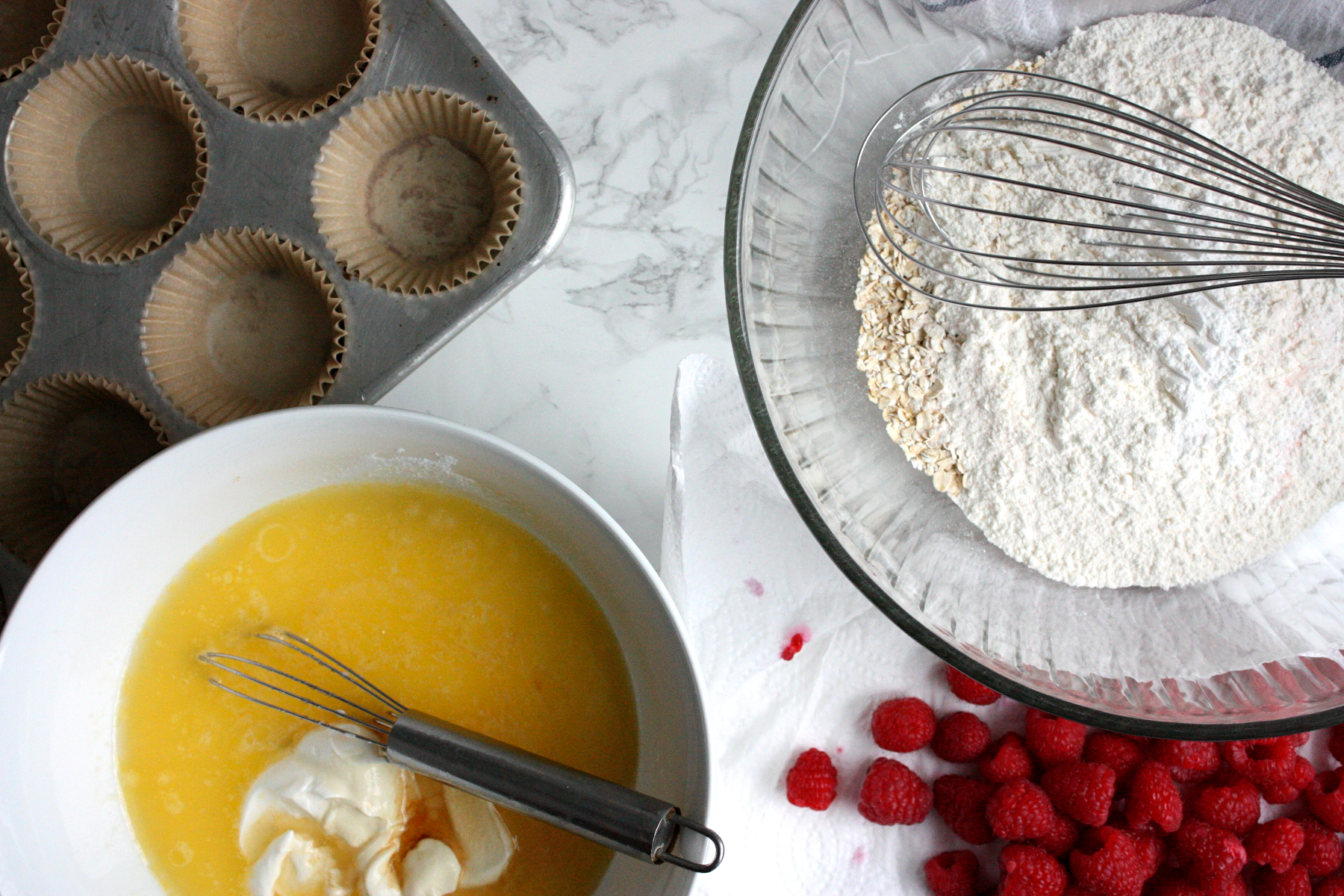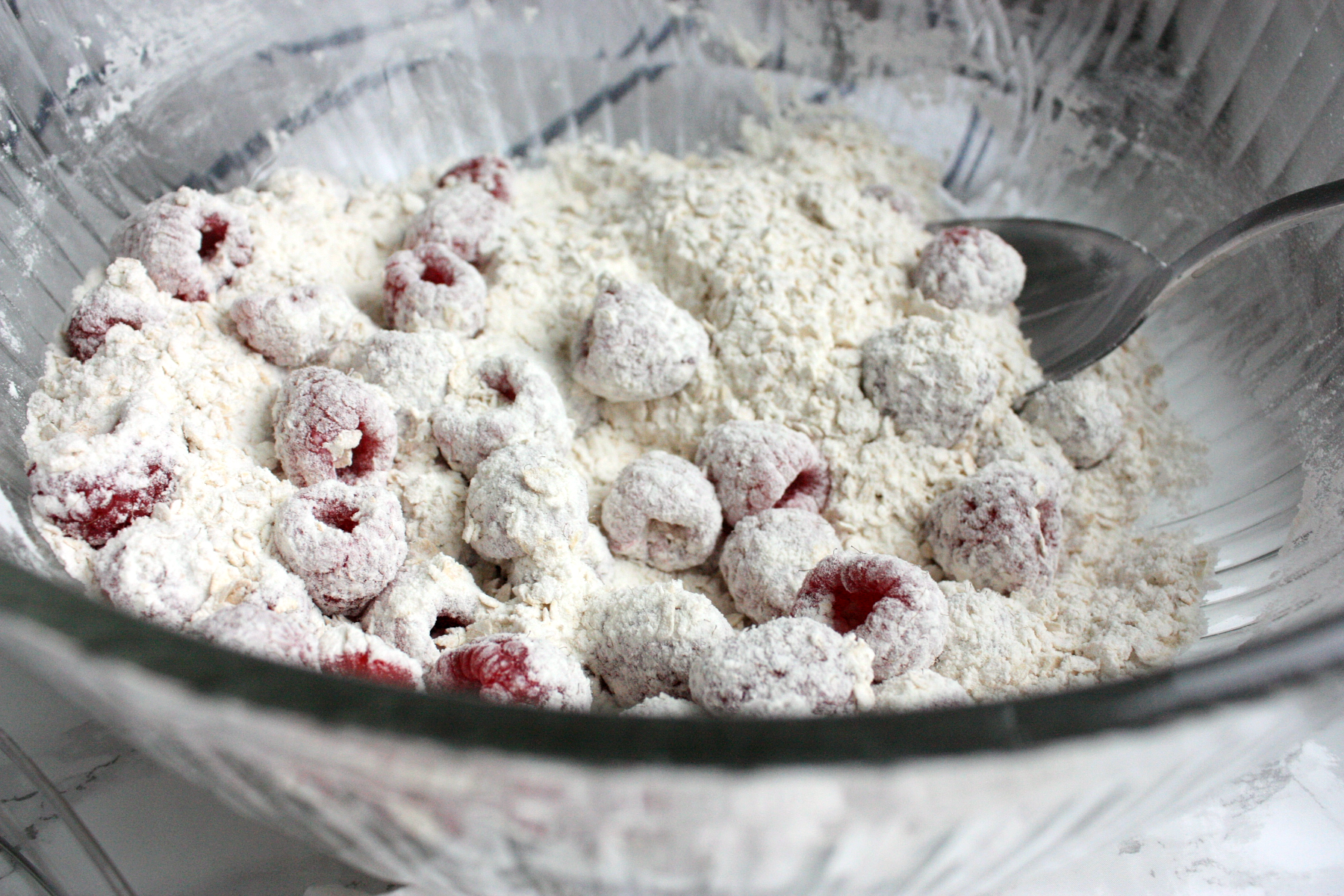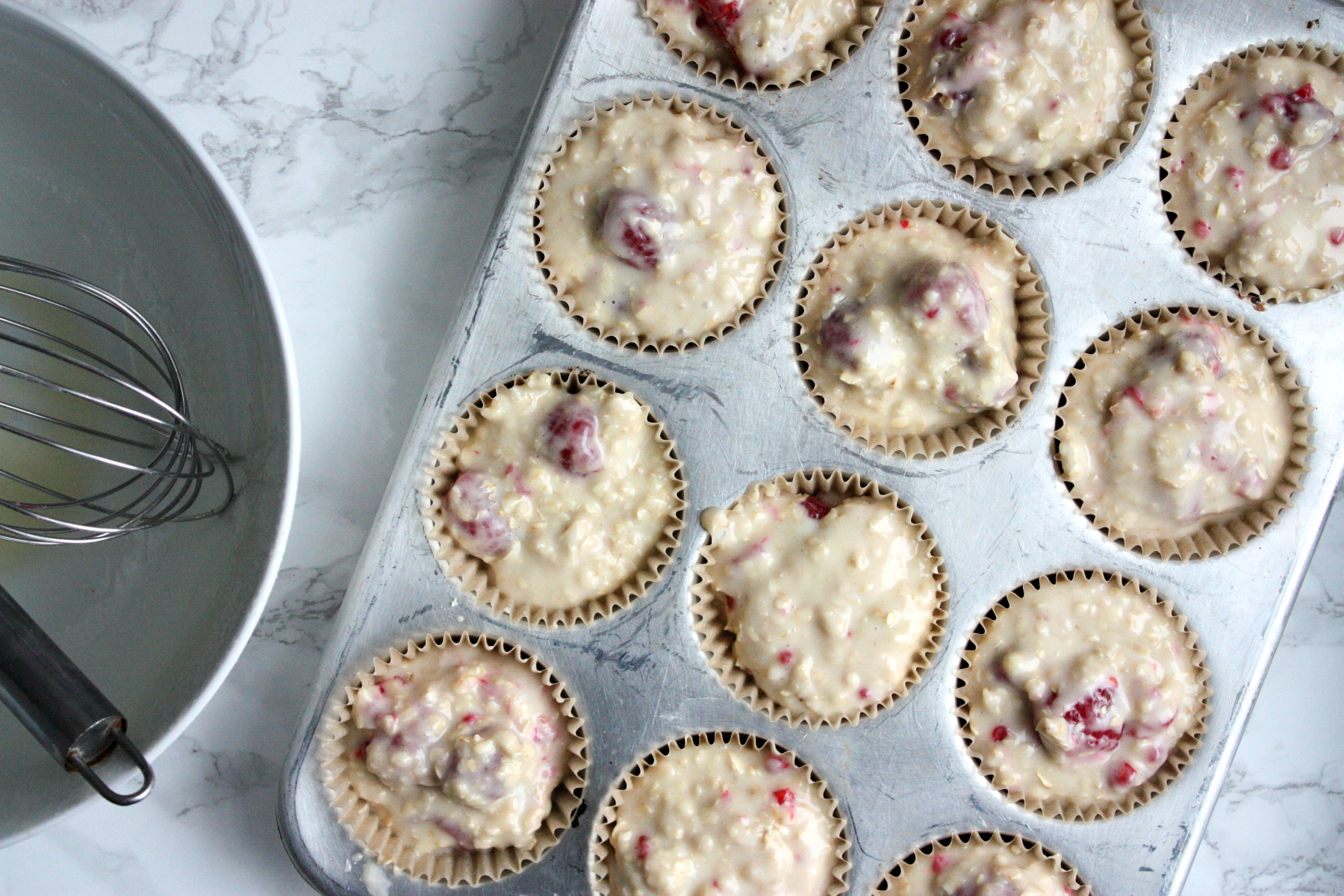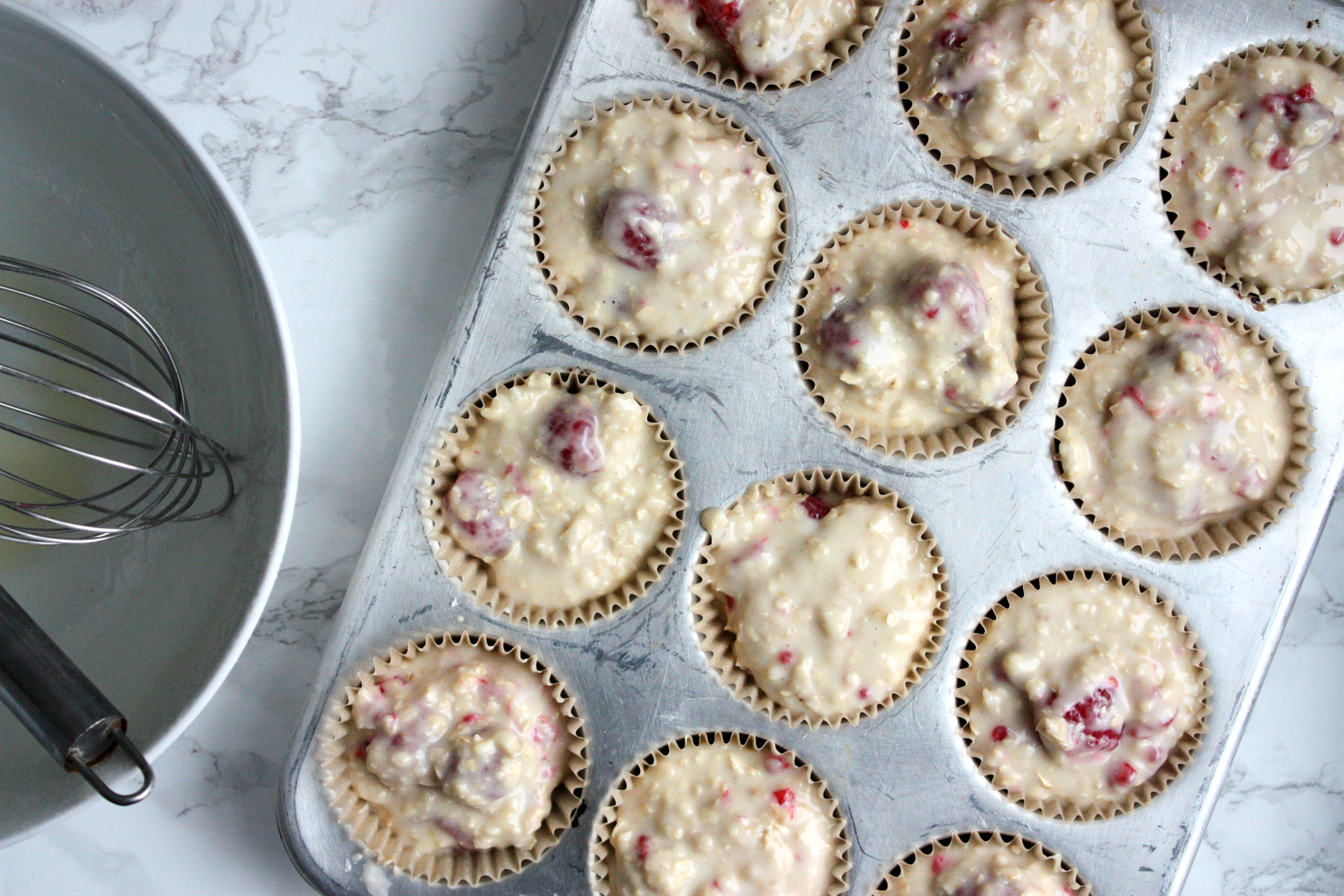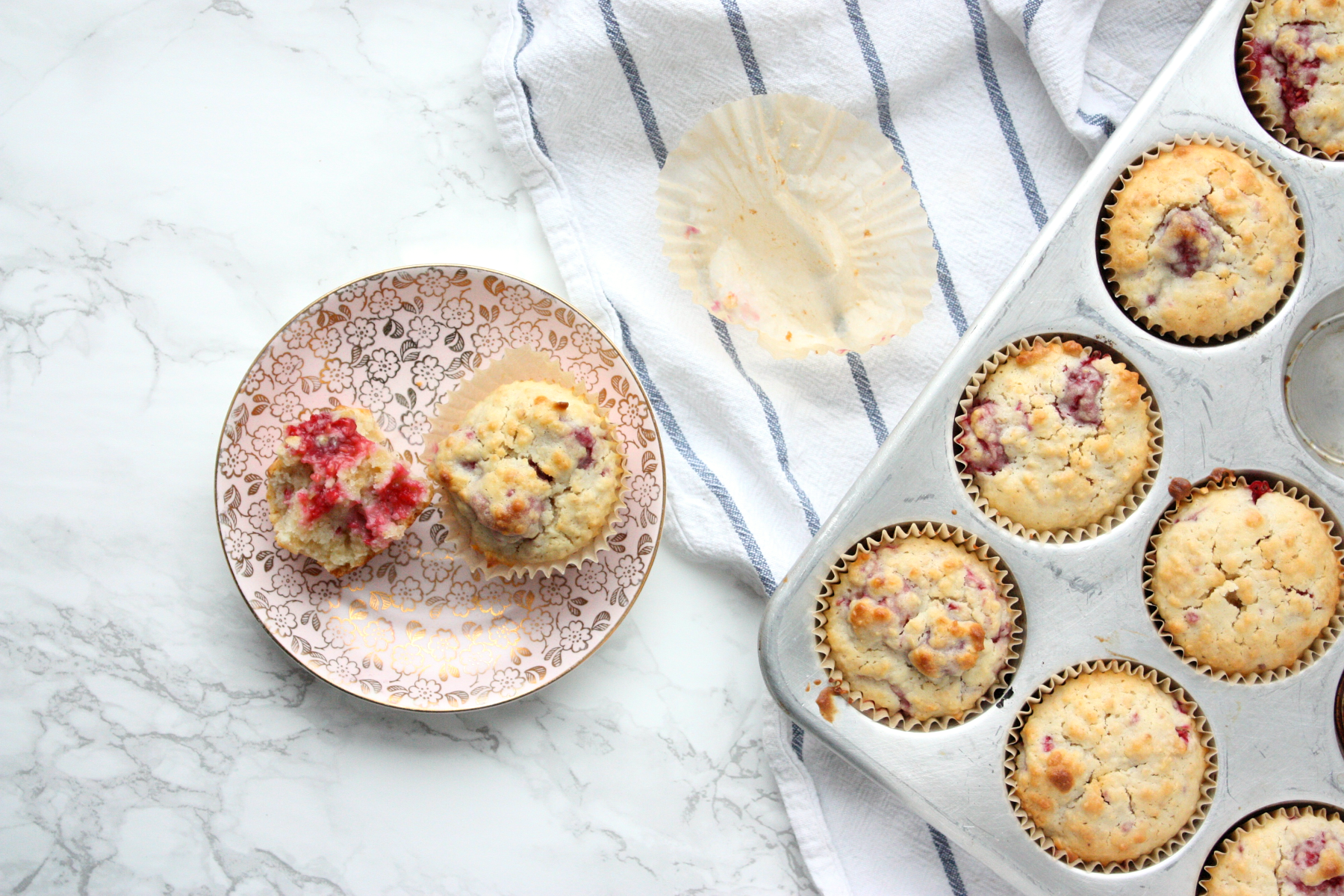 Preheat oven to 400 degrees and line a muffin tin with 12 paper liners.

In a large mixing bowl, combine oats, flour, baking powder, and salt. Toss in raspberries (washed and gently patted dry). Stir once or twice, just enough to coat the raspberries.

In a smaller mixing bowl, beat egg with oil, sugar, sour cream, milk, and vanilla. Slowly pour into flour mixture and stir until mixed.

Fill muffin papers (I use a heaping 1/4 cup) and pop into the oven at 400 degrees for 25-30 minutes, or until the tops are slightly golden and an inserted toothpick comes out clean. Enjoy!