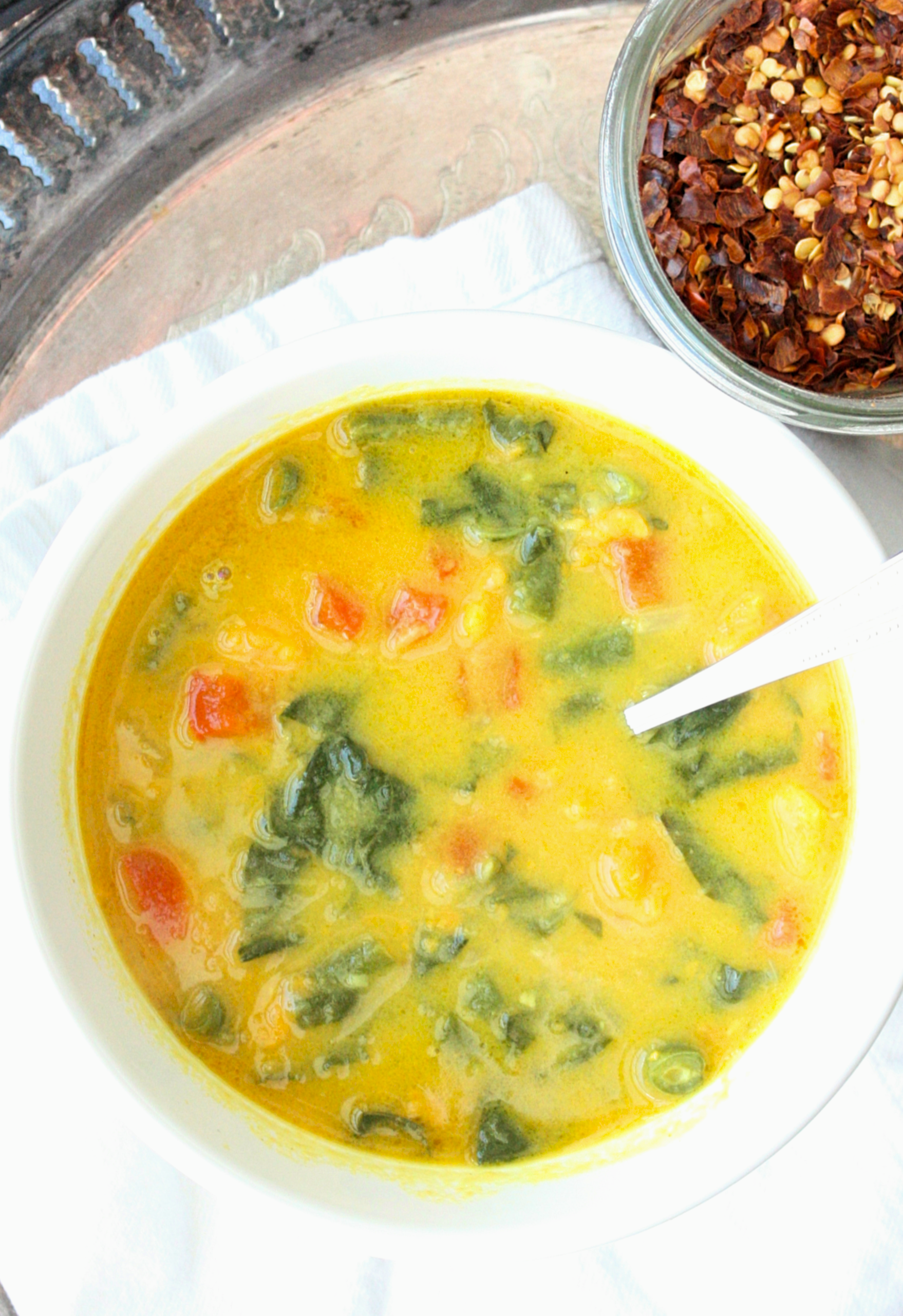 This healthy coconut veggie soup is a-mazing. It's creamy, hearty, full of subtle flavours, like ginger, garlic, sweet potato…oh, and did I mention it's also GOOD for you and super fast to whip up?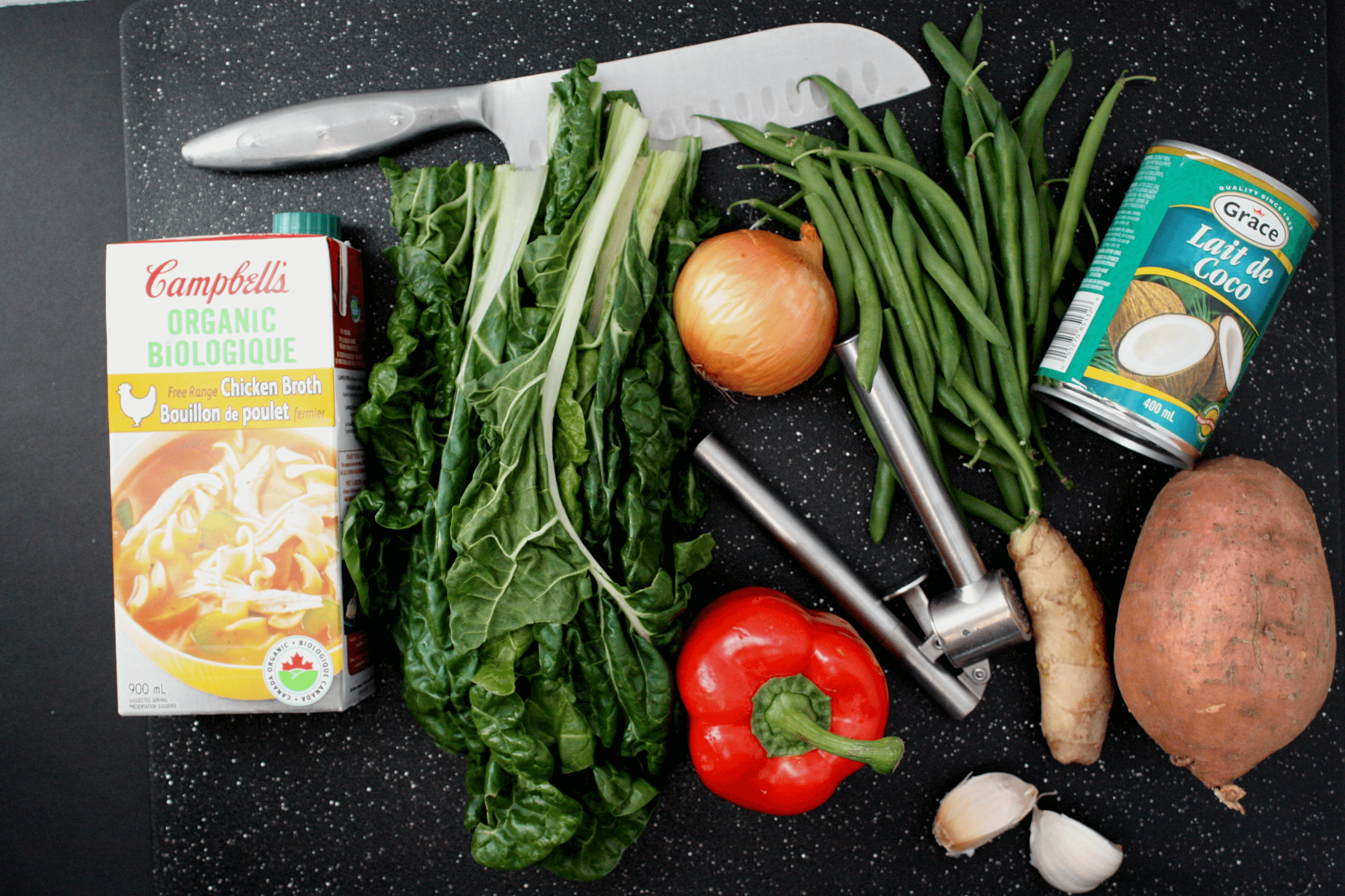 All you need. SERIOUSLY. That's it folks.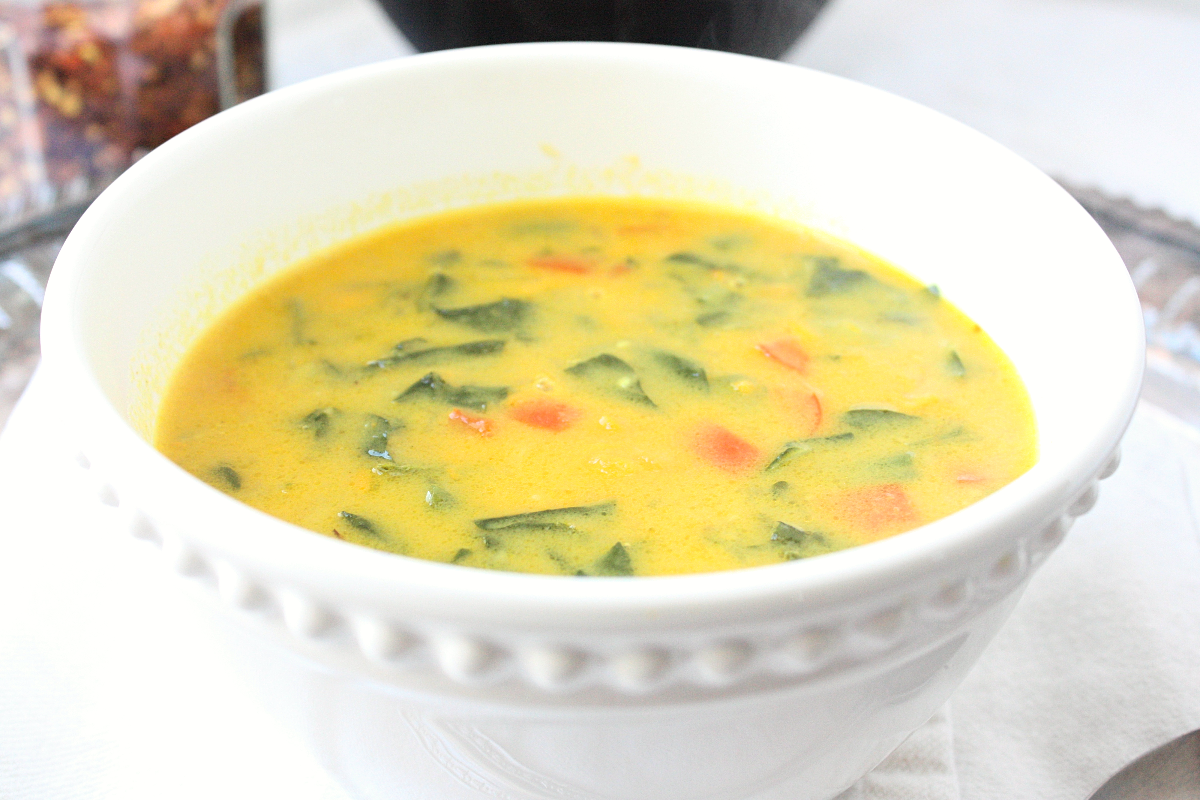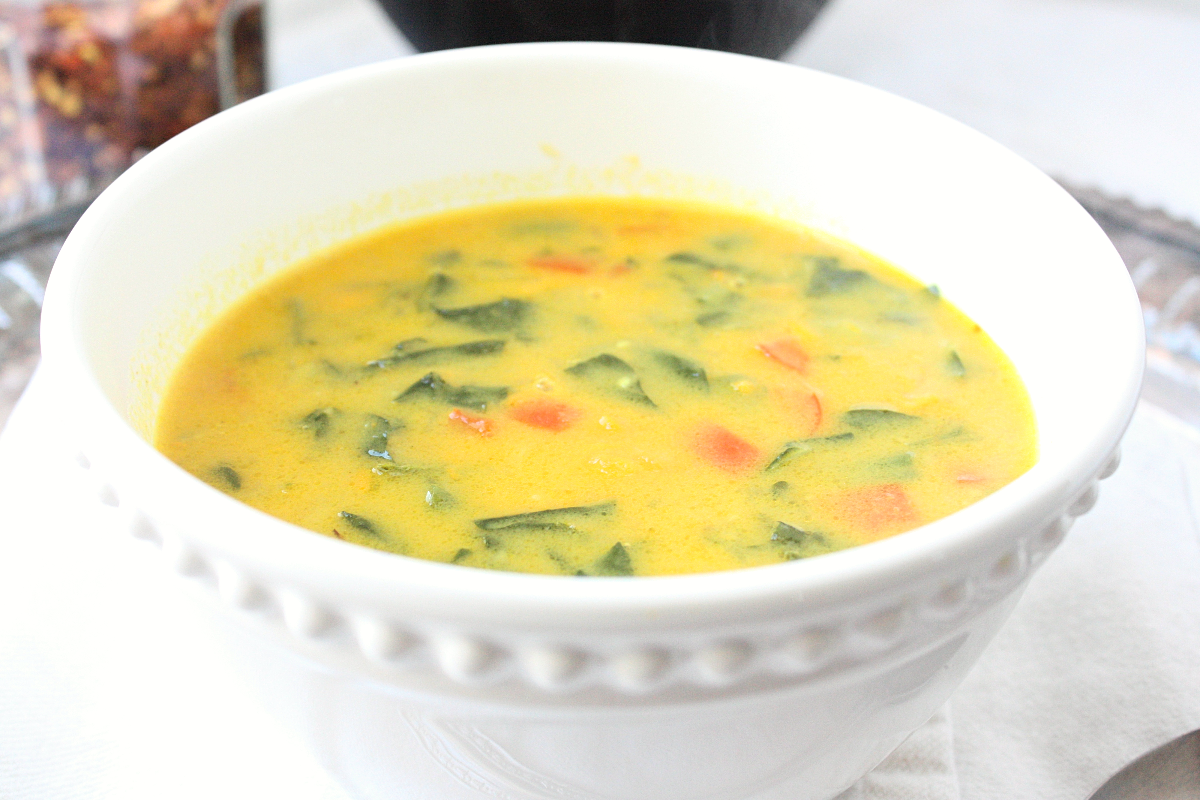 In a large stove top pot, heat olive oil over medium-high.

Toss in chopped onion and garlic. Cook for 3-5 minutes (stirring occasionally).

Add in ginger, sweet potato cubes, salt, and turmeric. Stir to coat.

Pour in vegetable (or chicken) broth and bring to a gentle boil. Let boil for 10-15 minutes, or until the potato's are tender.

Now that the potatoes are cooked, get out your hand-held immersion blender and give it a go—no too much, leave lots of nice sweet potato bites as is. This partial puree (about half the sweet potatoes) will brighten the soup and round out the sweetness perfectly.

Stir in coconut milk, beans and red pepper. Gently boil for 5 minutes.

Stir in chopped swiss chard and cook for another 5 minutes.

For a little extra flavour, add a pinch of ground chili flakes. So delicious. Enjoy!